Acton Beer Store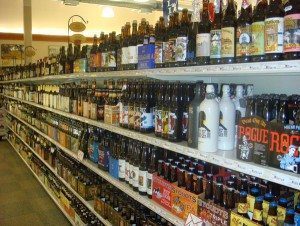 Colonial Spirits of Acton prides itself on its amazing selection of beer. Our beer store carries every kind of brew, from craft beer to imports to all of your favorite domestic brands. See all of the beer we carry on our Beers of the World page.
Beer can be as complex and unique as any wine, so check our beer tasting events page to see what brews we'll be trying at the store.
You can also buy beer online from Colonial Spirits.
Love Talking Beer?
Check out our store's Beer Blog. On this page, our beer experts discuss anything and everything related to beer.
Need a Keg?
We can order almost any keg you want. Just call (978-263-7775) or e-mail [email protected] to place an order. Please note, we only stock a limited amount of kegs in house. Special orders can be placed but require a few days lead time to secure the keg you want. Check out our beer kegs page for more information.