Acton Wine Store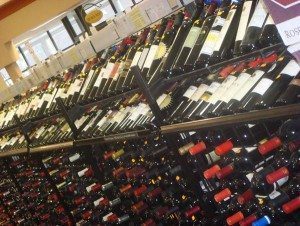 Colonial Spirits of Acton carries thousands of bottles in our wine store, with new wines always being added. Our Acton wine store is second to none, with all the major varietals, as well as champagne, sparkling wine, and port wine. And if you can't find something on the shelves of our wine shop, we will special order anything that is available in Massachusetts. Just ask any staff member or contact us by phone or email.
Leading the way for an Acton wine and spirits store, Colonial Spirits has great prices, monthly sales and wine tasting events.
Wine Blog
Check out our wine blog for thoughts and news from our wine team, including specials on wine and information from the vineyards themselves.
Wine Experts to help you choose…
Our wine expert, Rich, along with other knowledgeable staff, are available to answer your wine questions. We also have an online wine futures chart to help you learn more about your favorite wines.
Please email our wine manager Rich Ricci (rich@colonialspirits.com), or call 978.263.7775 with any questions.