Clos des Papes
Châteauneuf-du-Pape 2011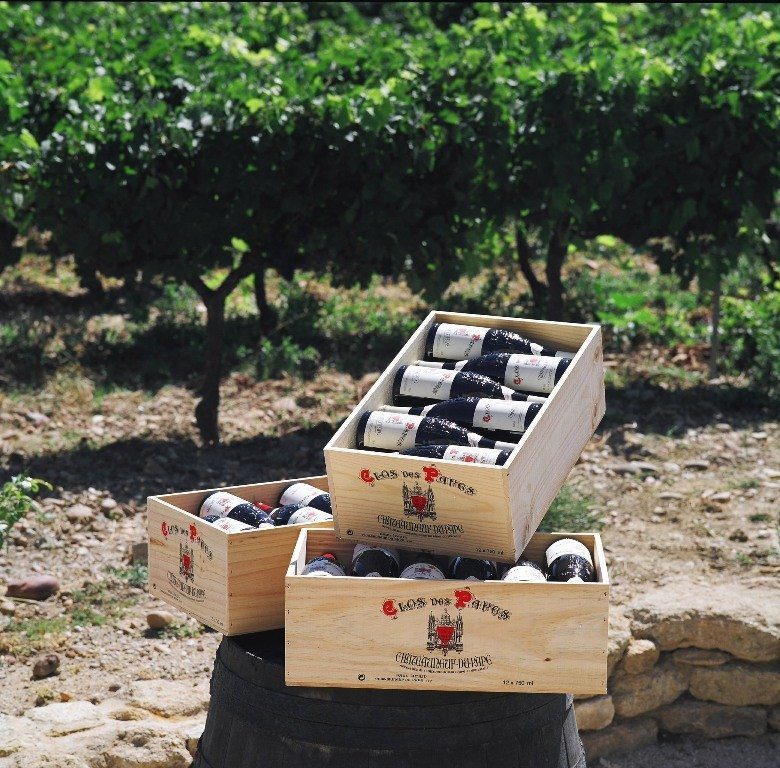 A little bit about the producer… The history of Clos des Papes harks back to the 17th century. Even then, the Avril family was famous in Châteauneuf-du-Pape. Several members of this family were municipal consuls and treasurers between 1756 and 1790. This period is immortalized on a stone plaque on the city wall near the palace. In 1896, Paul-Vincent Avril's grandfather Paul Avril sold red and white wines for the first time under the label Clos des Papes, which was officially registered on September 4, 1902. Paul Avril was one of the pioneers for the founding of the "appélation controllé Châteauneuf-du-Pape" – which was also the first in France. Even then, Clos des Papes was widely known. Paul-Vincent's grandfather Régis Avril (1901-1987) supplied the Elysée Palace, the residence of France's Presidents, during the time of de Gaulle and Pompidou. This admirably run estate has essentially been practicing biodynamic farming for nearly 15 years, but they were not certified as biodynamic until 2011.
A little bit about their philosophy…During the last two decades, the Avril family purchased three further hectares of land, expanding its total planting area to 35 hectares. Four of them are planted with green grapes. Clos des Papes' 24 plots are scattered across the entire region, but the majority of them are in the municipality of Châteauneuf-du-Pape itself. The soil varies a great deal from one plot to the next. In the la Crau lieu-dit in the municipality of Courthézon, the soil is strewn with large pebbles and the surface is sandy, while the subsoil contains large quantities of limestone. The southerly vineyards have lots of gravel, those in the west tend to have more limestone. The kinds of grapes are carefully coordinated with the characteristics of the respective subsoil. The plot which gave the vineyard its name is located within the walls of the former Papal vineyard northeast of the palace. The harvest on the northerly vineyards usually takes place one or two weeks later than on the southerly plots, where the grapes ripen earlier. The owners of Clos des Papes are convinced that the production of splendid wines starts in the vineyards, and therefore dedicate their best efforts to them.
"Delivers a beautifully pure and velvety note of cassis that holds sway over an ample range of blackberry paste, blood orange, singed apple wood and bergamot notes. The long finish shows succulent flesh and a buried iron accent. The grip is integrated, the acidity mouthwatering and the depth impressive for the vintage. Best from 2015 through 2030." 95 points, Wine Spectator
Price: $140
In Stock: 12 bottles
 To order online for pick up at our Acton store or for delivery to Eastern Massachusetts, see the Clos des Papes 2011 Châteauneuf-du-Pape page.