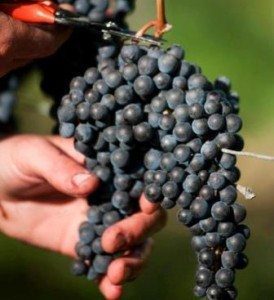 As nights grow cooler and evening breezes soothe away the heat of these warm fall days, our palates are prone to brief episodes of unrest and indecision, barely noticed but in those whose passion it is to punctuate the beginning of autumn-and the day–with wine.
The sense memory of unyielding rays against the skin, reignited momentarily at sunset in a faint echo of the sun's full effect, seduces the mind into craving cold. If you love wine truly then scratch that itch with cold water within and without after which clear thinking may prevail.
In October the properly quenched mind craves Côtes du Rhône, of cooling minerals that bathe the tongue, earthy fruit (itself the evocation of sunset) borne of blistering hot rocks, cool night skies and water well hidden and hard fought for by sturdy but deep, slender roots. And warmth that accrues in step with the cool creep of night.
And so we offer… Read More about Domaine de Pierredon Côtes-du-rhône 2012