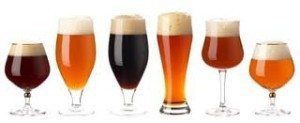 This time of year always seems so busy.  I'd like to get back to that anticipation of Christmas Day and all of the excitement that comes with the holiday season. Wouldn't we all?
The answer is yes, and I am here to declare that we are going to do just that – using beer!
For everyone here, who enjoy beer as much as I do, I have created a beer advent calendar.  Like many advent calendars, this one will start on December 1st and go through the 24th.  Each day you will get to wake up to an email offering a very special beer. Read More about 12 ounces of Christmas… A special email offer.