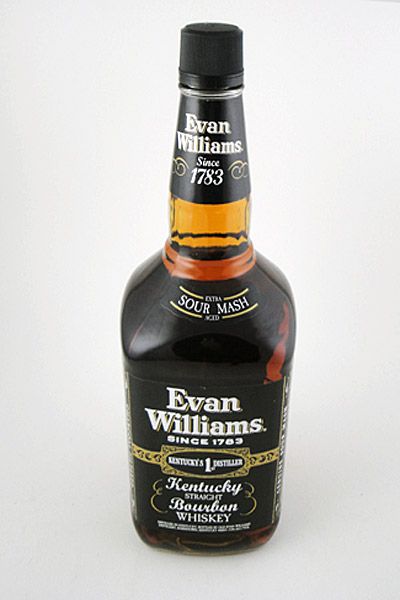 Whether you are rooting for Kentucky, Wisconsin, Duke, or Michigan State in this year's Final Four, doing so with an appropriate beer or liquor is sure to add an extra measure of luck… which may just be what takes your team over the top to victory!
Even if you don't lay claim to any of the four remaining teams but plan on watching the games, imbibing a themed beverage while doing so is sure to add an extra measure of fun!
So, whether you're planning on breaking out the face-paint, or just enjoying a cold drink… HERE'S FOUR APPROPRIATE ALCOHOLIC BEVERAGES WITH WHICH TO ENJOY WATCHING THE UPCOMING FINAL FOUR AND CHAMPIONSHIP GAMES!
Kentucky University – Evan Williams Bourbon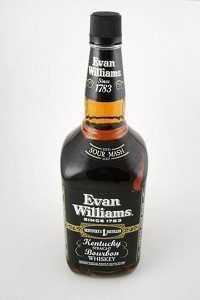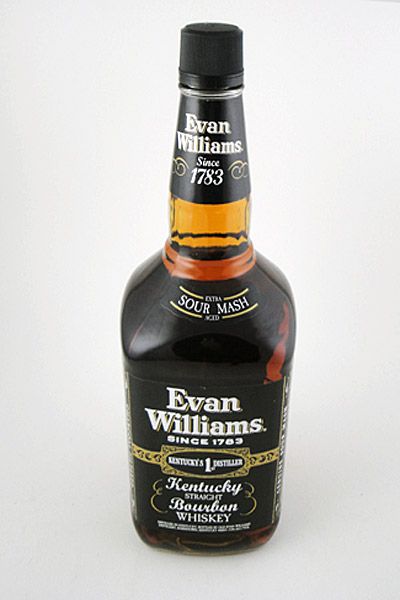 The Kentucky Wildcats entered March Madness undefeated on the season and obviously remain that way… now at 38-0 for the year! The standout favorite to win this year's tournament, Kentucky towers over their opponents. If you're looking to show some Kentucky spirit this weekend, try doing it with some Kentucky spirits… straight bourbon, baby!
Evan Williams Bourbon has been distilled in Kentucky since 1783. It's considered one of the best bourbons in the world, either on the rocks or straight, and will go down great with all those Wildcat alley-oops. Score one for Big Blue Nation with a glass of Evan Williams Bourbon!
University of Wisconsin – Miller Lite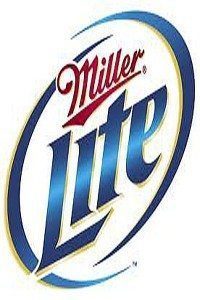 The Wisconsin Badgers earned a #1 seed in the tournament and currently hold an impressive 35-3 record on the season. Their two star players, the senior center and unanimous All-American, Frank Kaminsky, and the junior forward and former Wisconsin Player of the Year, Sam Dekker, have been lighting up the scoreboard all tournament! If you're gong to be cheering on the Badgers this weekend, you may want to consider doing so with an American classic brew in hand!
Miller Lite was introduced from Milwaukee to the nation in 1975 and quickly became the first mainstream American light beer. Specially brewed from the finest malted barley, select cereal grains, and the choicest hops, Miller Lite delivers superior taste in a less filling beer. "Great Taste… Less Filling!" = Miller Lite.
Duke University – Crown Royal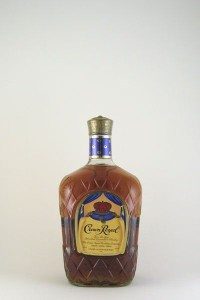 College basketball royalty, the Duke Blue Devils seem to be a #1 seed and in the Final Four every year! With a record that currently sits at 33-4, Duke is poised for another championship run as "Coach K," Mike Krzyzewshi, still remains at the helm after all these years. Believe it or not, this is only Duke's third Final Four since 2002, and if you want to give them an extra edge this weekend, you may want to consider doing so with a drink fit for a king!
Crown Royal is made with only the finest quality blends, and has been the #1 selling premium Canadian whiskey for over a decade. Though it hails from north-of-the-border, it is obviously its regal name that makes it an appropriate alcoholic beverage with which to cheer on Duke. Help Duke add to their basketball empire with a tumbler of Crown Royal!
Michigan State University – Founder's Dirty Bastard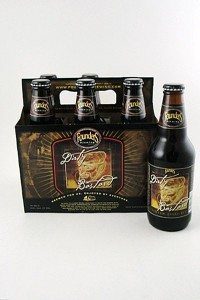 The only non-#1 seed in the Final Four, the #7 seed Michigan State Spartans entered the tournament as underdogs, as they always seem to. But, as he always seems to, head coach Tom Izzo has his team peaking at just the right time and ready to upset the dreams of the #1 seeds obstructing MSU's road to glory! If you're hoping for the fans of a couple of #1 seeds to be cursing Izzo's scrappy Spartans this weekend, you may want to consider sipping on a craft beer from Michigan with an appropriate name.
Founder's Brewing Co. has been brewing beer in Grand Rapids, MI since 1997 and has evolved into one of the most highly decorated breweries in the United States. Their Dirty Bastard exhibits hints of smoke and peat, paired with a malty richness and a slam-dunk of hop power to give it the bad attitude that a beer named Dirty Bastard has to live up to. Root hard for a Michigan State team that plays with an edge and won't be intimated by any opponent with a bottle or two of Dirty Bastard!
Four Basketball Teams & Four Alcoholic Beverages… Delivered!
No matter which team you're pulling for this weekend, you've got an appropriate alcoholic beverage to drink from tip-off to the final whistle…
And, what's more, you've got Boston liquor delivery and Boston beer delivery company Colonial Spirits Delivers to deliver it to you!
Place your order today, and have it delivered to most Greater Boston locations, or stop by our physical store in Acton, Colonial Spirits of Acton, to pick up your order in plenty of time to cheer on your favorite team in the Final Four all the way to the National Championship!