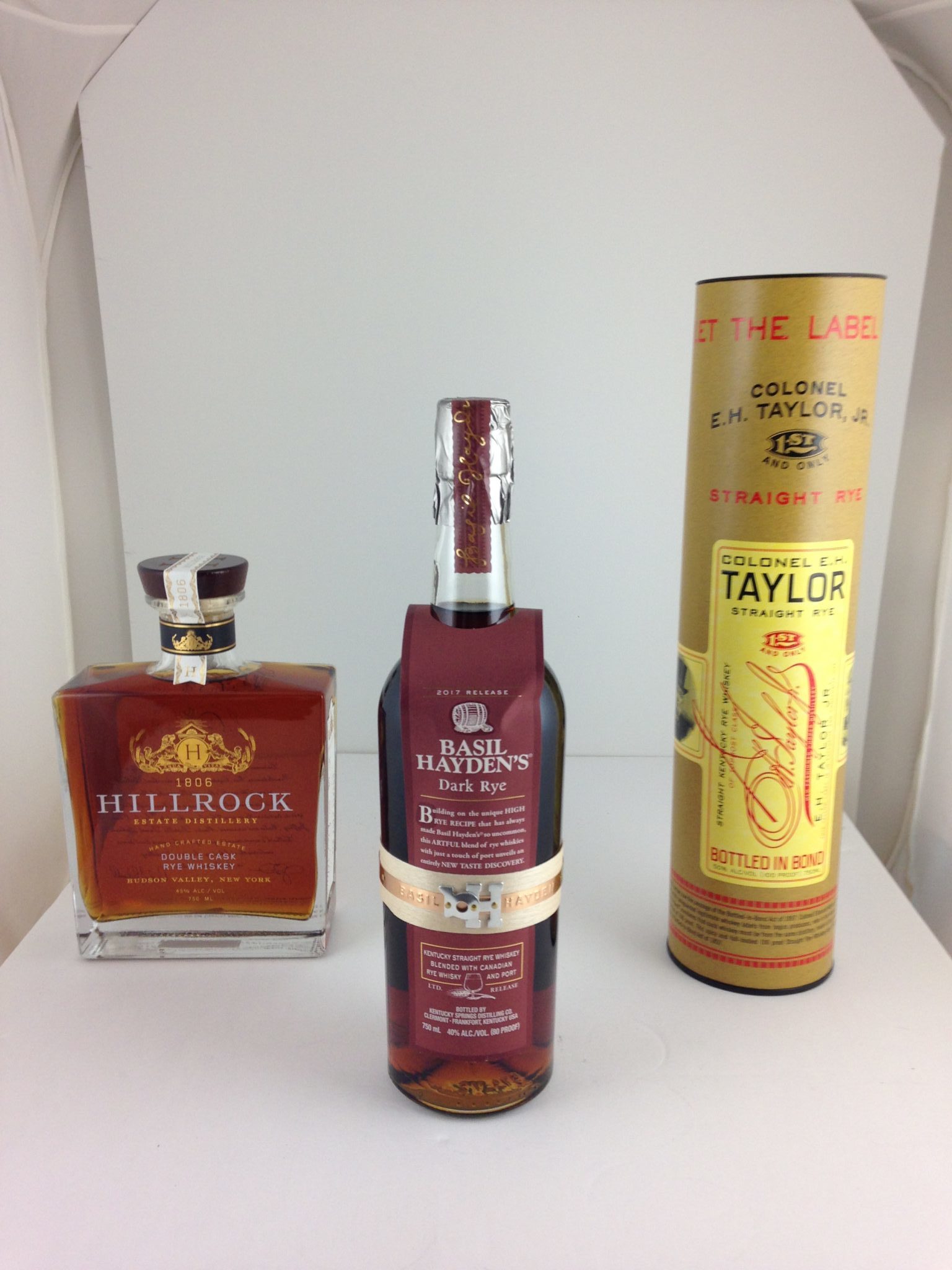 Here at Colonial Spirits, we LOVE rye whiskey! Here are 3 more limited examples…grab one or two for a daily sipper, special occasion or gift!…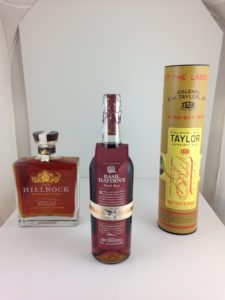 Colonel E.H. Taylor Rye-This is a bottled-in-bond rye (100 proof, single warehouse and distiller +distill season, 4+ years in barrel) that is produced in very limited quantities and extremely high quality.  Peppery and creamy with a very long finish and an assertive character.
You can read more about the legal definition of a bottled-in-bond whiskey here:  https://definitions.uslegal.com/b/bottled-in-bond-act/
Basil Hayden's Dark Rye-This is an extremely limited release in this part of the country (we only received a handful of bottles).  Bottled at a more delicate 80 proof, this rye is unusual in that it is finished with a touch of port wine to add a slight sweetness to the finish.
Hillrock Estate Distillery Double Cask-The philosophy behind this rye is to create a more nuanced, less "biting" rye.  The new oak aging on this whiskey is a little bit shorter, then finished in a lightly used barrel American Oak barrel.  This allows the flavors of the oak to come through but not as much of the oak tannin, which can overwhelm more delicate flavors in some cases.
As always, let us know if you have any questions about these or any other of our fine products!