Colonial Spirits' Annual Summer Bash
July 1, 2017 @ 1:00 pm

-

5:00 pm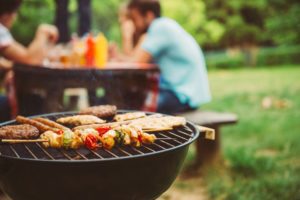 Welcome to Colonial Spirits' 4th Annual Summer Bash.
The Summer Bash might be, outside of Oktoberfest, our favorite event of the year. Unlike our samplings and seminars, the Summer Bash is a time for fun and festivities. It marks the beginning of summer, the season of get-togethers and slower days. Summer may be too hot for some, but with the right people and the right drink in your hand, it makes for some of the best stories. The first of which is right here.
With a tasting lineup that is sure to chill you down, plenty of BBQ (hot dogs and burgers), and a few yard games this will be our biggest and badest event yet. Beer, liquor, wine, and mixed drinks will be sampled throughout the afternoon. Take a step outside and you will find one of our very own manning the grill along with favorite yard games. Bocce anyone? We may bring back cornhole as well, but now I'm getting ahead of myself.
Instead of stating the reasons you should go, I'm going to say, "GO!" Life is about making memories, so why not make one with us.
The line-up:
Wither Hills Wine Sampling: Sauvignon Blanc and Rosé — 2-5 PM
Blue Chair Bay Rums — 1-5 PM
Night Shift Brewing — 1-5 PM
Founders Brewing — 1-4 PM
Victory Brewing — 1-5 PM
Downeast Cider House — 1-5 PM
Craft Distributors (The Bruery & Saison Dupont) — 1-5 PM
Atlas Distributors — 1-5 PM
Atlantic Distributors — 1-5 PM
Ty Ku Sake — 1-5 PM
Related Events