50th Anniversary Grand Tasting at Quail Ridge
October 14, 2017 @ 2:00 pm

-

6:00 pm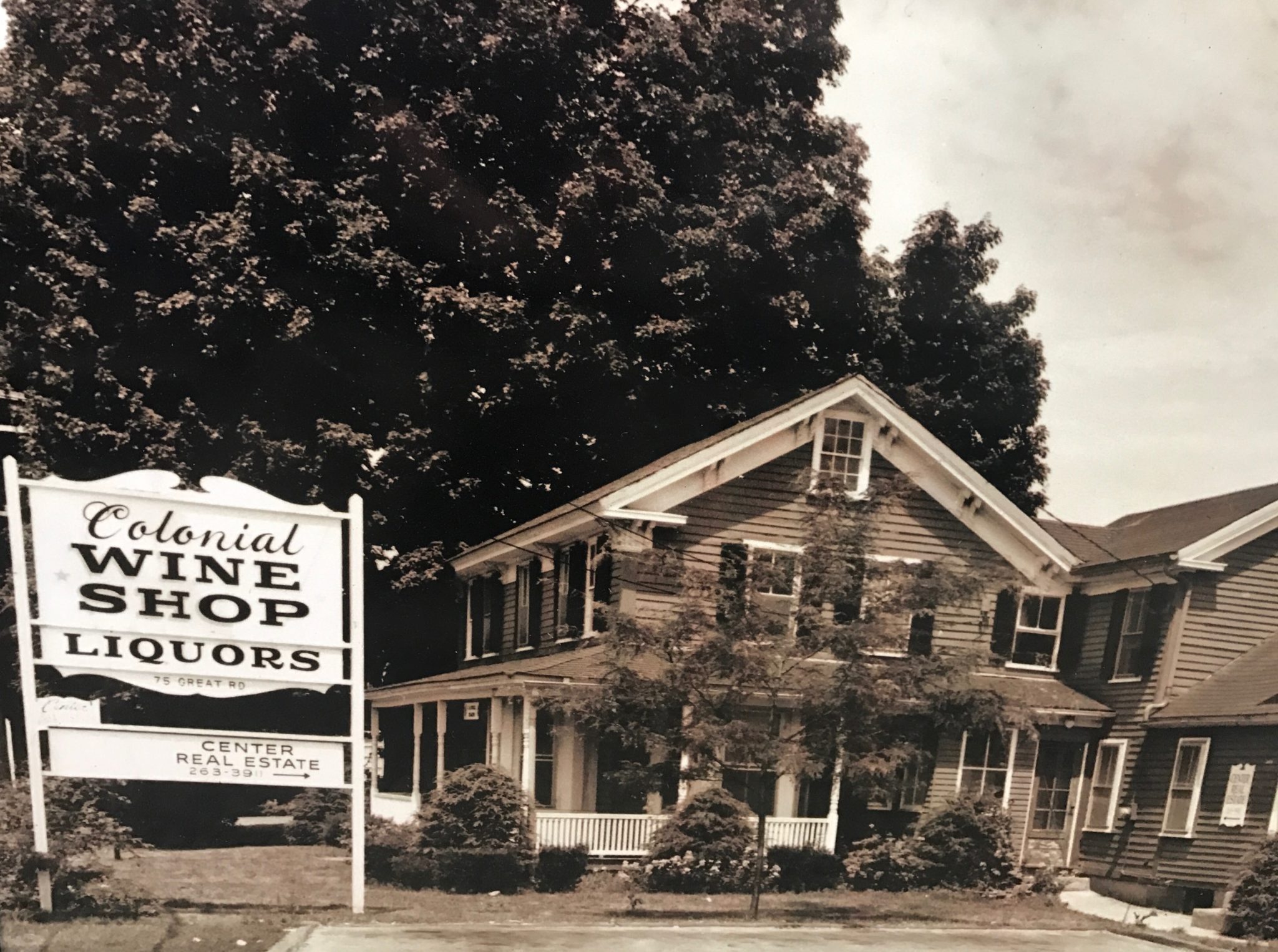 50th Anniversary Grand Tasting. 50 Years, The Golden Anniversary. 50 Years of 'Thank Yous' in one great event.
That's right, we have been in business for 50 years and we are still going strong. From our first location to 69 Great Rd, aka the Clock building, to our current location, one thing has remained the same, our service. We take pride in the services we offer and the gusto we do it with. We enjoy what we do, especially when we can share it with others. Thank you, all. Without past employees and customers, and current employees and customers we wouldn't have made it this far.
The 50th Anniversary Grand Tasting is a way to appreciate all the years we have under our belt.
In a year of changes, we thought it would be nice to coordinate a tasting that took place at a venue that offered more room. Past Grand Tastings occurred over two consecutive Saturdays due to space. The lack of space pushed us to look elsewhere, and so we did. Proximity to the store was a large priority, as were scenery and accommodations. Quail Ridge has it all. From the space to accommodate 13+ tables to the lush green grass growing on the 1st fairway, Quail Ridge is the perfect spot. So we booked the venue, set the date, and we are now counting down the days to our 50th Anniversary Grand Tasting.
What does this mean for you? A bigger and better representation of what we enjoy doing.
Wine is all about enjoyment, and presenting great wines is what we enjoy doing. From classic regions like Piedmont to modern regions like Umpqua Valley in Oregon, a Grand Wine Tasting should have it all. More importantly, it should have the best. These are the reasons for going to Quail Ridge and for having a tasting unlike any before. 50 years is a long time to be in business, so what better way to celebrate than with a wine tasting with over 100 bottles of wine.
More importantly, we will have it all.
Sparkling, red, white, rosé, port wines, and more. There will be something for everyone. In addition, we will have plenty of finger food, water, and the opportunity to save on your purchase. This will be the event of the season, and we couldn't have picked a better venue for it.
Put it on your calendar now because you won't want to miss this tasting.
| | |
| --- | --- |
| David Turcan | Jermann Pinot Grigio Venezia Giulia |
| | Palazzo della Torre by Allegrini Rosso Veronese |
| | Pieropan Soave Classico |
| | Renato Ratti 'Battaglione' Barbera d'Asti |
| | Renato Ratti 'Ochetti' Nebbiolo d'Alba |
| | La Grola by Allegrini Rosso Veronese |
| | Allegrini Valpolicella Classico |
| | Solosole by Poggio al Tesoro Vermentinto Toscana |
| | |
| Rob George | Abbot's Table by Owen Roe Red Blend Columbia Valley |
| | Messanges Rouge by Domaine de Pallus Chinon |
| | Siete by Vinos de Terruños Tinto Rioja |
| | Bohigas Cava Brut Reserva |
| | Jones of Washington Pinot Gris Columbia Valley |
| | Bigaro by Elio Perrone |
| | Valdespino 'Contrabandista' Amontillado Medium-Dry |
| | |
| --- | --- |
| Nic Haegeli | Micaela by Bodegas Baron Cream Sherry |
| | La Sacristie de la Vieille Cure Fronsac |
| | Antica Fratta Franciacorta Brut |
| | Tamaral Tinto Ribera del Duero Reserva |
| | Domaine Pierre Janny 'Challand' Bourgogne Chardonnay |
| | Branko Friulano Collio |
| | |
| --- | --- |
| Rick Lacasse | Black Stallion Cabernet Sauvignon Napa Valley |
| | La Crema Pinot Gris Monterey |
| | Vina Alberdi by La Rioja Alta Rioja Reserva |
| | Terrasses by Chateau Pesquie Rouge Ventoux |
| | Eroica by Che Ste Michelle & Dr. Loosen Riesling Columbia Valley |
| | Cascinetta by Vietti Moscato d'Asti |
| | Duval-Leroy Champagne Brut NV |
| | |
| Elena Lucero | Fable by Brack Mountain Pinot Meunier S.V. Russian River Valley |
| | Ink by Judith Beck Red Burgenland |
| | Lindes de Remerulli 'Viñedos de Labastida' Rioja |
| | Uriondo Bizkaiko Txakolina |
| | Navarro Vineyards Zinfandel Mendocino |
| | Illahe Viognier Willamette Valley |
| | Primo Bacio by Scagliola Moscato d'Asti |
| | Dibon Cava Brut Reserva |
| | |
| Jack Boyle | J Vineyards Chardonnay Russian River Valley |
| | J Vineyards Pinot Noir 'Black' California |
| | Martin Codax Albariño Rias Baixas |
| | William Hill Cabernet Sauvignon North Coast |
| | La Marca Prosecco |
| | Inferno by Apothic Red Blend California |
| | Louis Martini Cabernet Sauvignon Sonoma County |
| | |
| John Grange | Cuvaison Chardonnay Carneros |
| | Cuvaison Pinot Noir Carneros |
| | Three Broooms Sauvignon Blanc Marlborough |
| | Plan Pegau by Selection Laurence Feraud Rouge Vin de France |
| | Selection Laurence Feraud Cotes du Rhone |
| | Commanderie de la Bargemone Rosé Coteaux d'Aix-en-Provence |
| | |
| Dennis Kearney | Naveran Cava Brut Nature |
| | A to Z Pinot Gris Oregon |
| | Trimbach 'Cuvee Classique' Riesling Alsace |
| | Columna Albariño Rias Baixas |
| | Groth Chardonnay Napa Valley |
| | Caves des Vignerons de Buxy Rouge Cote Chalonnaise |
| | Joseph Carr Cabernet Sauvignon Paso Robles |
| | Gundlach Bundschu Mountain Cuvee Red Blend Sonoma County |
| | Liano by Cesari Umberto Rosso Emilia-Romagna |
| | Roscato Rosso Dolce Lombardy |
| | |
| Sue Nordberg | Chandon Sweet Star NV |
| | Lang & Reed Cabernet Franc North Coast |
| | Annabella by Michael Pozzan Chardonnay Napa Valley |
| | Bucci Verdicchio dei Castelli di Jesi Classico |
| | Il Molino di Grace Chianti Classico Riserva |
| | Chamonix Rouge Franschhoek |
| | Mas Sainte Berthe Rosé Les Baux de Provence |
| | Otima by Warre's 10yr Tawny |
| | |
| Paul Magann | Daou Cabernet Sauvignon Paso Robles |
| | Six Ridges by Kenwood Chardonnay Russian River Valley |
| | Meerlust Red Blend Stellenbosch |
| | Greywacke Sauvignon Blanc Marlborough |
| | Six Ridges by Kenwood Pinot Noir Russian River Valley |
| | Scharffenberger Brut Excellence NV |
| | M. Chapoutier Banyuls Vin Doux Naturel |