Bruichladdich and Westland – Santa's Single Malts!
December 21, 2019 @ 2:00 pm

-

5:00 pm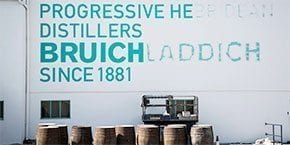 It's actually our friend Jason Cousins but I'm sure that we can all agree that Santa would drink these malts if he wasn't behind the reins of his sled.  Yes, Bruichladdich is back, along side a brilliant American Single Malt – Westland.
Westland's Single Malt range is uniquely American. Honoring tradition but using high quality Pacific Northwest barley and a thoughtful process only adds to the quality of the spirit.
Of course there's not just the brilliant unpeated Bruichladdich line but the delicious, smoky Port Charlotte line as well.  The unique focus on terroir creates a single malt experience like none other.  The newest Islay barley release will be available.  There are always a few nice extras at these tastings too…
I'm welcoming back Jason Cousins for a holiday sampling of single malts.  He'll be pouring starting at 2pm and staying until 5pm.  Grab a delicious break from the holiday rush and scratch a few names off of your gift list.
Related Events