Colonial Classic Golf Tournament (9-Holes)
September 14, 2017 @ 9:00 am

-

2:00 pm

$50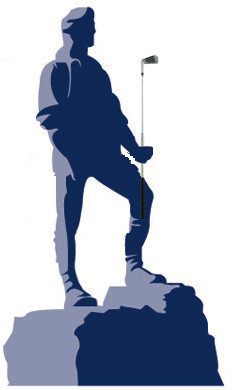 You might be looking at the name of the event and asking yourself, what is that? Answer: Something new.
Having fun is important because it centers us, gives us breathing room, and helps us manage the weekly load. We understand the importance of having fun, which is why we will be holding our first golf tournament: The Colonial Classic. *Disclaimer: This is a 9-Hole tournament.
This is a no-strings-attached, hassle-free golf tournament that is meant to help us cultivate new relationships and fortify existing ones.
We are keeping the golf tournament local and simple as it is our first. The Colonial Classic Golf Tournament will take place on Thursday, September 14 with a shotgun start at 9:30 AM (be there no later than 9 AM for registration) at the Quail Ridge Country Club. After the 10-hole round, there will be lunch along with handing out of prizes. –Sidenote: Quail Ridge's unique layout allows their 9-hole course to be converted into a 10-hole course to accommodate a larger crowd.– The prizes will go to the winners of the following categories: Longest Drive, Closest to the Pin, and Best Team Score. There might be other opportunities to win prizes.
The setup will be like most golf tournaments where there will be groups of four at each hole. On the Par 3s there will be two groups of four. 10 holes shouldn't take more than 3 hours, and a quick lunch afterward should have most of us home by no later than 2. Everyone is welcome to stay longer, but that is the current schedule.
To reiterate, this is for fun.
Bring a buddy, or two, or three to round out the foursome. Drinks will be available (cash bar). This is an event that is supposed to bring out the child in all of us. It's meant to be a fun, frill-free morning for both new and veteran golfers alike.
Hope you can make it.
If you would like to join us for a great round of golf Click Here to purchase the ticket(s).
Prizes –
Longest Drive: Cobra 'King F6' Driver
Closest to the Pin: Odyssey 'William Hill' Logo Putter
Best Team Score 1st, 2nd, and 3rd: Wine