Copain Wine Dinner at Great Road Kitchen
February 19, 2019 @ 6:00 pm

-

10:00 pm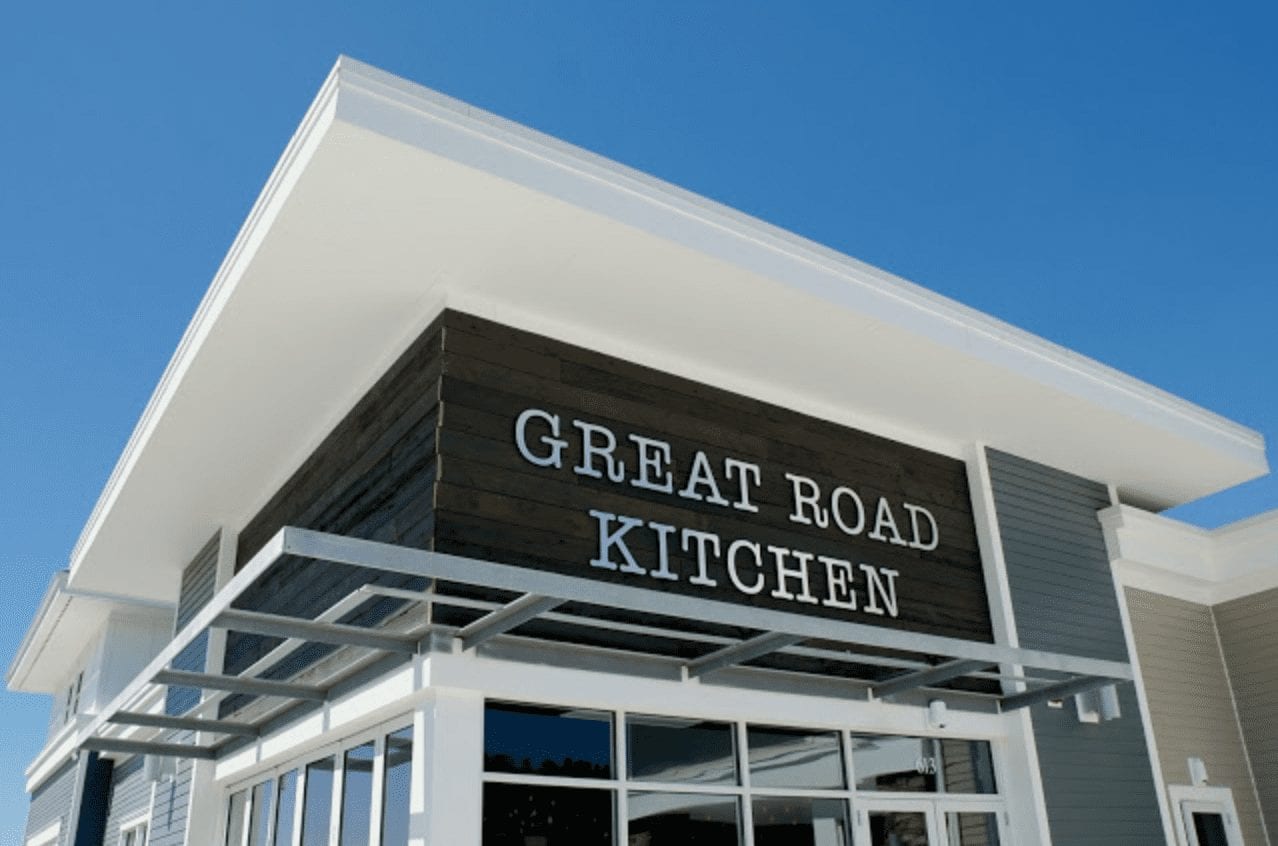 Copain Wine Dinner at Great Road Kitchen
Tuesday, February 19
Meet and greet at 6 PM
Who doesn't like good food and good wines?
Join us as we host a wine dinner with Copain Winery at Great Road Kitchen at The Point in Littleton, MA.
Great Road Kitchen has in a very short time turned into one of the must-visit places in the area. From great food to a welcoming atmosphere, GRK is almost synonymous with a good time out. Which is why we have, once again, partnered with them to host a wine dinner.
Copain is a specialized winery. Focusing on Chardonnay, Pinot Noir, and Syrah, Copain has dedicated its efforts to producing wines that display finesse and elegance. Considered to be the most terroir-driven varietals, Copain has made it their calling to harness Chardonnay, Pinot Noir, and Syrah. However, in their purest forms, these varietals are better served by being paired with food than as standalone wines. Which is why we have gone ahead and partnered up with Great Road Kitchen.
Masters at what they do, Great Road Kitchen has created a custom menu in order to truly highlight the beauty of Copain wines: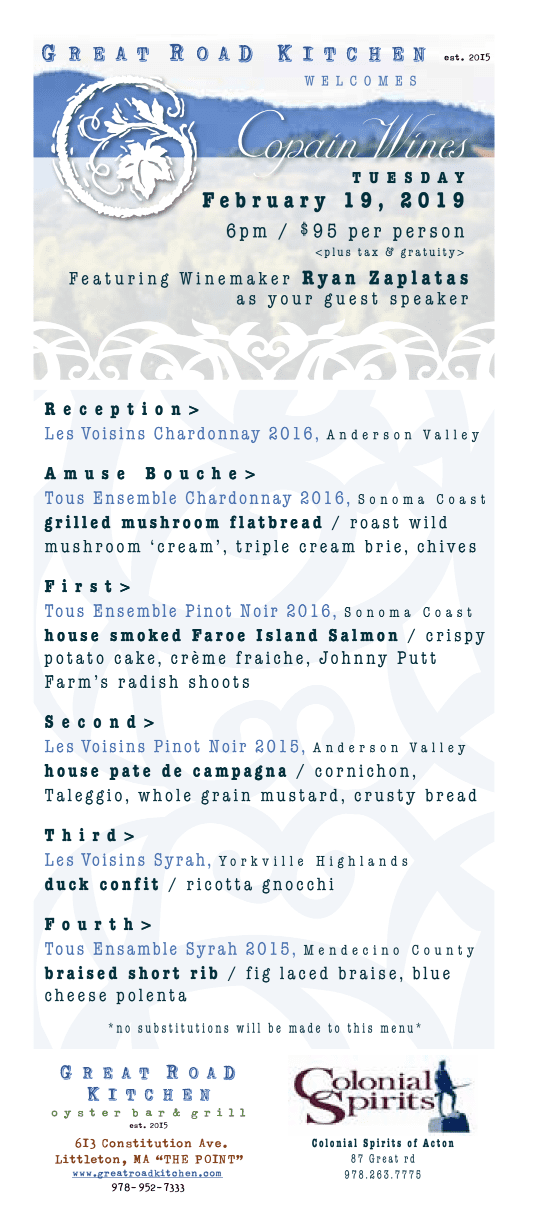 Hope you can join us!
To make reservations call Great Road Kitchen at 978.952.7333, email 

[email protected]

, or click here (directs to email client).
Seating is limited.