Thanksgiving Dinner and Wine Pairing with Sue
November 18, 2017 @ 3:00 pm

-

6:00 pm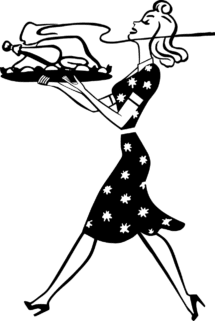 The most anticipated get together of the year is Thanksgiving Dinner.
At least it is in our household. Family, friends, and good food set the mood for the day and nothing is better. That being said, Thanksgiving dinner can be a burden to the hosting family. Long days of prep, early start the day of and clean up like you wouldn't believe.  Sometimes motivation is the issue as the stress of Thanksgiving can mount up quickly.
That is why we are inviting you to our Annual Thanksgiving Dinner with Sue. Sue brings out all of the stops and there is nothing better than enjoying someone else's hard work. However, Sue does more than bring the turkey, sweet potatoes, and cranberry sauce. She also brings a handful wines that pair well with Thanksgiving Dinner as it is the most common question this time of year.
More importantly, Sue will have more than just Pinot Noir and Riesling.
Even though Pinot and Riesling are some of the best wines for pairing with Thanksgiving Dinner, there are much more wines that work as well. Chianti, Beaujolais, and Rioja all work as well and usually don't get as much attention as the other two varieties.
Whether this is your first, second, or third visit I'm sure you will try something you haven't seen paired with turkey before.
Hope to see you there.
The lineup:
Paul Anheuser Scheurebe Nahe
Beaucastel 'Coudoulet' Cotes du Rhone
Bucci Verdicchio dei Castelli di Jesi
Einaudi Dolcetto Dogliano
Böen Pinot Noir Russian River
Smoke Tree Pinot Noir Sonoma County
Laribotte Sauternes
MAN Chenin Blanc Western Cape