Try Something New Wine Tasting Series
November 10, 2018 @ 2:00 pm

-

5:00 pm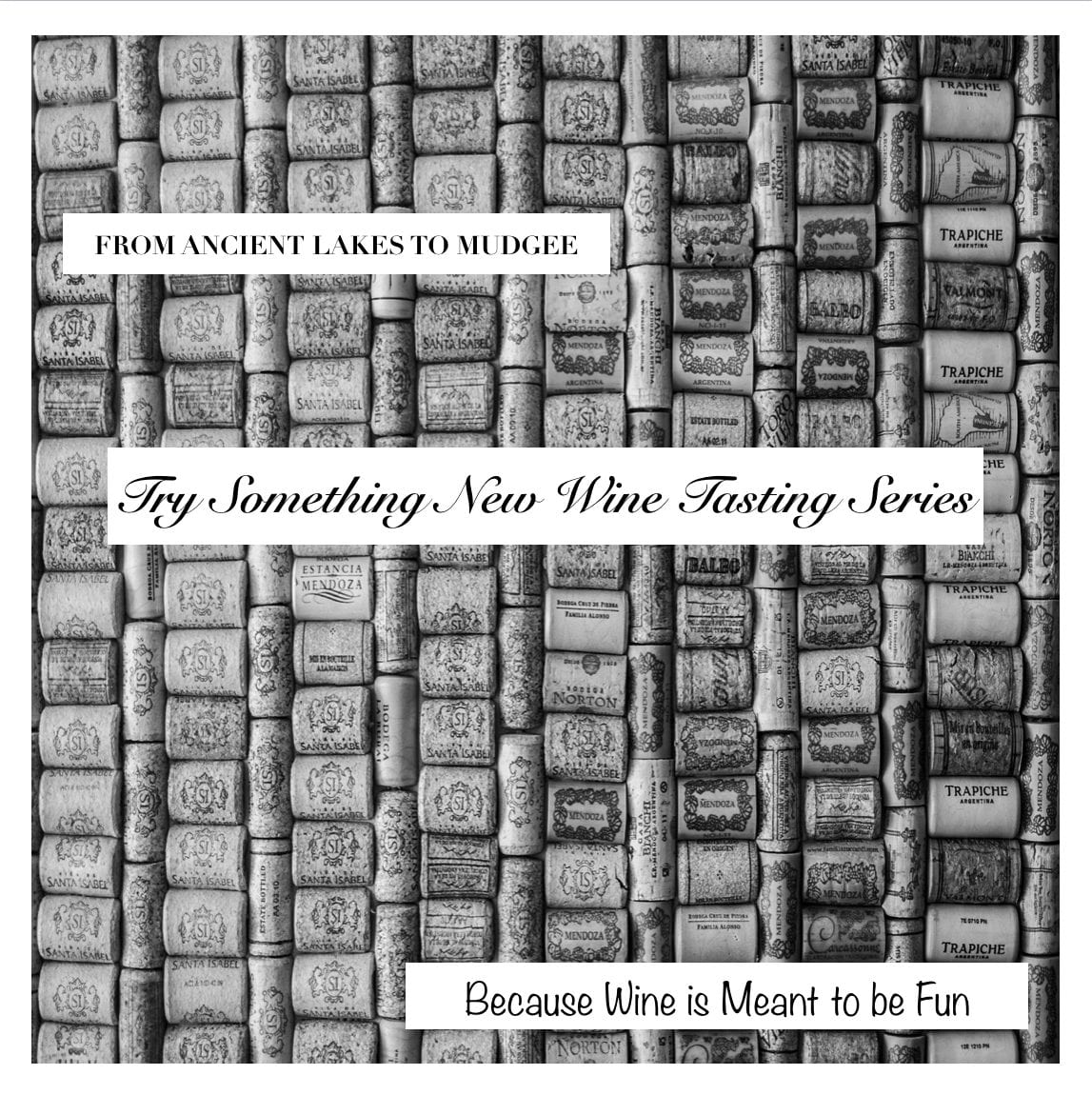 From Ancient Lakes to Mudgee: Try Something New Wine Tasting Series. Because wine is fun.
Wine is fun; what a concept. And what better way to enjoy and see the beauty of wine than with a wine tasting? Sampling wines is a staple for most wine shops. They allow buyers to decide if a particular bottle is a fit for the store. Or they give you, the customer, the opportunity to try it before buying it. Not every wine is for everyone and finding the right one can sometimes be difficult.
Wine Enthusiasts have been alienated by the wine industry. Partly because of the sheer number of wines there are, and partly because describing wines can be overwhelming.
"Flower petals atop oak shavings with blackberry undertones." Did you not get the same notes?
Although the industry tries desperately to make wine easy, at times it feels like they are making things harder. We know that describing wines is not everyone's forté, and that wine is personal, which is why we are bringing them to you.
Wine should be something we are all comfortable with. Like bread, fruits, and the other foods we eat.
Wine is a consumable which is why enjoying it is more important than describing it. And why trying it is the best way of knowing. Which is why for 2018 we will be introducing the Try Something New wine tasting series. The idea is to bring to the table wines that are new and unique. We are going to bring FUN back to wine by reminding everyone that wine is first meant to be a learning experience. Like trying a new dish at home or the restaurant. Wines offer individual experiences to each person and with each glass.
The Try Something New wine tastings are meant to compel, excite, and make enjoying wine easier. So stop by and see what we will have in store for you.
The lineup:
Rick Lacasse–
1) Hugel Gentil Alsace
2) Erath Pinot Noir Oregon
3) Klinker Brick OV Zin Lodi
4) Justin Isosceles Paso Robles
5) Catena Malbec Mendoza
6) Oh! Schist Riesling QbA
Nic Haegeli–
1) Schiopetto -Des Rosis- Pinot Grigio Friuli
2) Parusso 'Piane Noce' Dolcetto d'Alba
3) Antica Fratta Franciacorta Brut NV
4) Le Bordeaux de Larrivet Haut-Brion Rouge
5)Le Bordeaux de Larrivet Haut-Brion Rouge
6) Bodegas Baron -Micaela- Cream Sherry
David Raines–
Jérôme Godon Sancerre
Silver Angel Sauvignon Blanc Thracian Valley
Reverdito Langhe Nebbiolo 'Simane'
Angel Cabernet Sauvignon Thracian Valley
4 Seasons 'Winter' Cabernet Franc Thracian Valley
Ca' Lojera Lugana Bianco
Dennis Kearney–
Michele Castellani 'San Michele' Valpolicella Classico Superiore Ripasso
Seghesio Zinfandel Sonoma County
Rivera 'Preludio #1' Chardonnay Puglia
Rivera Sauvignon Blanc Puglia
Abacela Tempranillo 'Fiesta' Umpqua Valley
Huber Riesling 'Terrassen' Traisental
Click Here for other opportunities to learn