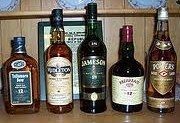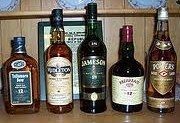 March 16th, 5-7pm
This evening we will be showing some of the best of what Irish Whiskey has to offer.  The tasting will feature:
Jameson Selections – Jameson, Jameson 12yr and Jameson Gold Label
Red Breast 12 yr Pot Still Whiskey, regular and cask strengths
Powers
Midleton Rare
This is a great opportunity to sample Irish Whiskey and learn about a unique category in the Whiskey world.  Presented by Chris Rose and Colonial Spirits.