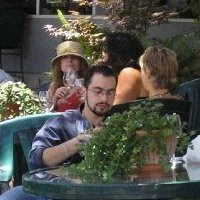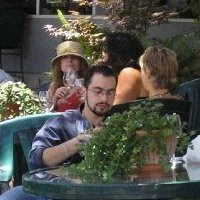 The vine has a long history in Southern Italy.  Oenotria, the land of vines, is what the Greeks affectionately called the modern-day 'Mezzogiorno,' the southern part of the Italian boot, in addition to Sicily.  (It is important to know that) Southern Italy was effectively a Greek colony in the centuries before Christ, so much so, that the south was known as 'Magna Graecia,' literally 'Greater Greece.'  When they colonized Southern Italy they brought with them one of the markers of civilization, the vine.  Technically, the Phoenicians were the first to bring the vine, but it was the Greeks who brought both viticulture and viniculture, essentially a wine-making culture.  From that point on wine became established there, and its wines were admired by Roman leaders throughout the Roman Empire, even Julius Caesar, himself, sung praises of these wines.  Southern Italian wine was a well-respected product before Barolo or Chianti had been created.  However, throughout the centuries, wine in the south became less well-regarded, and more infamous as it became the primary source of Italian jug wine.  Wines from Apulia, Calabria, Campania, Sicily, and Sardinia were used to strengthen weak vintages from Northern and Central Italy.  They were even used in some Southern French wines for the very same reasons as their Northern Italian counterparts.  What a fall from grace!
At the present time, Southern Italian wine has gained attention and approval on the market, especially in the States, where Italian wine is experiencing unprecedented popularity, at least in comparison to French wines.  The renaissance of the Mezzogiorno's wines is due to a number of factors all stemming from the modernization of the South's industry.  Grape production has been restructured starting from large investments made in the vineyard thereby making lower-yielding crops the norm rather than the exception, which is quite a step away from jug wine production.  While in wine making, technology has progressed going from the middle ages to the modern age in a short period of time.  Refrigeration technology has allowed producers to produce quality whites, in addition to reds.  The arrival of wine consultants and major Italian Groups, such as Gruppo Italiano Vini, Zonin, Antinori, Avignonesi, and MezzaCorona have contributed to the modernization of both viniculture and viticulture.  Despite these changes, or rather because of them, Southern producers face a wine identity crisis.  Their future is now and here are some of the challenges they face.
One of the primary challenges that producers face is that of prejudice and ignorance.  The south is still a source of the majority of Italian jug wine.  All six regions of the south produce around 40 per cent of Italian wine and about 7 per cent of DOC wines, never mind DOCG wines.  When people think of the south they may not necessarily be able to identify great wines from the South because the market has never really been full of them, because Southern wine was bulk wine.  So producers must first establish credibility on the market, and distinguish their wines from the jug wine still being produced.  They must prove that their wines are quality rather than bulk and therefore are worth drinking.  Because of the bulk reality in the South they must make a product that is unique, that will sell or both.  In addition, many think that the Mezzogiorno is ill-suited for producing well-balanced wines because of preconceived notions that the south is simply too hot and dry.  While the six regions are all hot and dry, many vineyards are located on mountainsides or by the sea allowing for cool air and dew to help retain acidity.  The south can and does produce full-bodied and well-balanced whites and reds.
Since Southern producers have entered the quality-wine market they have been posed with the problem of what varietals to use to make wine.  Of course, each region has its specialties.  In Campania, the oenophile will find (unique) wines varietals in Greco di Tufo and Aglianico (making Taurasi), while in Apulia one will discover Malvasia Nero (often blended with Negroamaro), Negroamaro, and Zinfandel (known locally as Primitivo).  In barren Basilicata, the wine enthusiast will discover Aglianico del Vulture, while in Calabria, Gaglioppo, Magliocco, and Mantonico can be had  (of these only Gaglioppo has a chance of becoming important).  Finally, one cannot forget Sicily with its Nero d'Avola, Grillo, Inzolia,and Moscato (making fantastic dessert wines in Pantelleria), in addition to Sardinia's Cannonau (aka Grenache, brought by Catalans), & Vermentino.  The region is not lacking in unique varietals, most of Greek origin, and therefore unique wines.  However, many producers have taken to planting international varietals such as Chardonnay and Syrah, thereby producing wines that the international market will enjoy, or at least be familiar with and therefore be more likely to embrace.  Sicily's Planeta is one such company that has done this and has established great success.  Many well-respected oenologists have even suggested that the international varietal wines of the region can and will rival those of other regions.  Giacomo Tachis, whom many consider the father of Sicily's wine revolution, has suggested that the Pinot Noir from the Mt. Etna region will in time challenge Burgundy.  This "Give the people what they want" model of winemaking is much like that of California or Australia and it does work.  But is it original?  Shouldn't producers make wines of terroir, those unique to the South and its culture?  Producers have done both with relative success, and some have even blended local and international varietals in order to make wines that are familiar to the international market yet have a distinctively Southern Italian flavor to them.  This leads to another challenge that faces Southern producers, the question of style…To be continued!