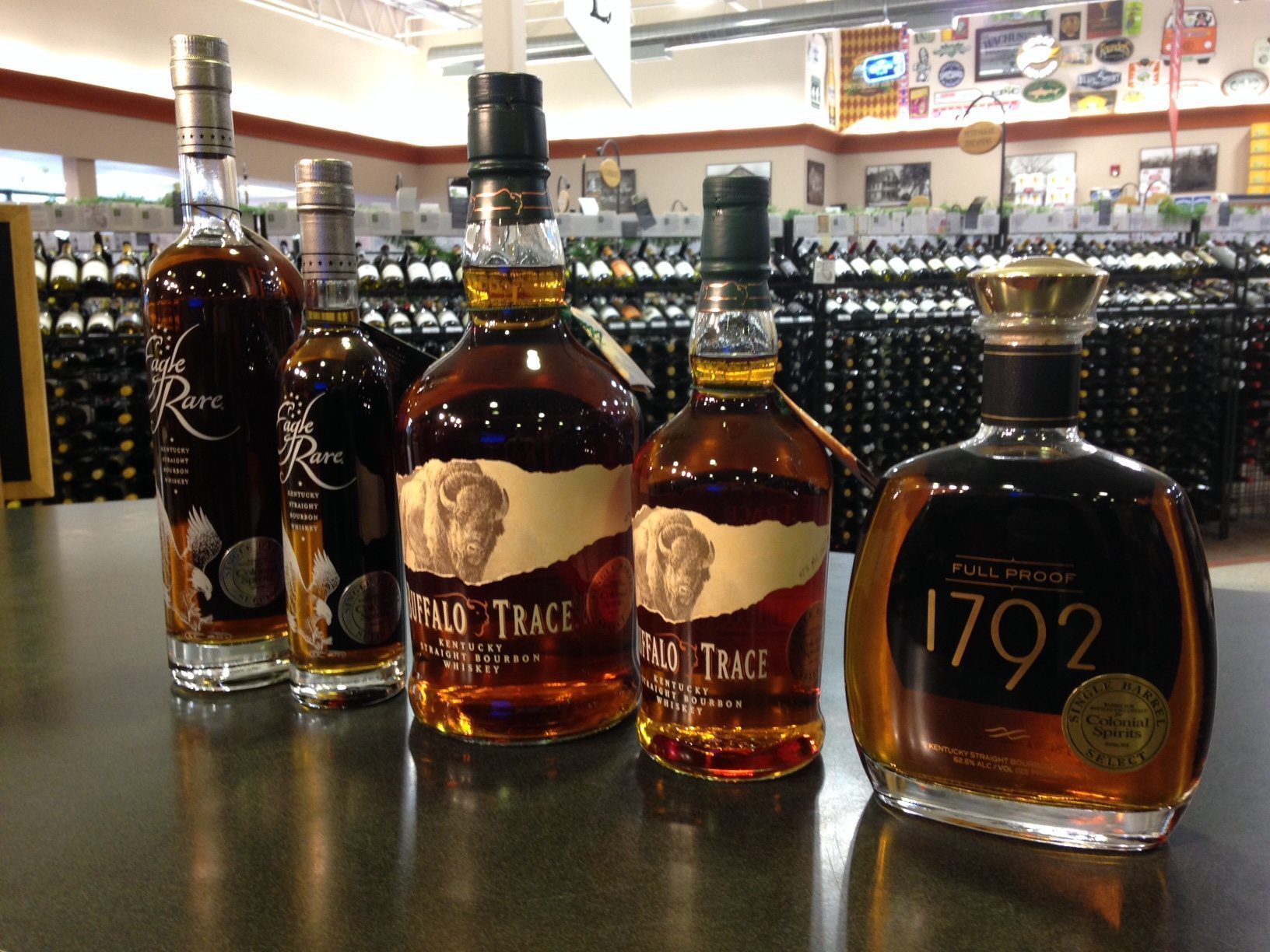 Did you know that Colonial Spirits tastes and selects its own single barrels of whiskey from a few different distilleries?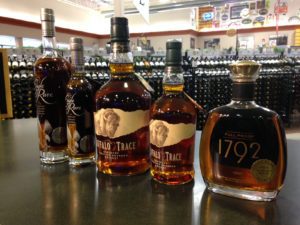 This practice is only employed at the finest stores that know quality! Every year, we go through samples from different barrels to make certain they will be of high quality and interesting character when compared with the base whiskey.  Look for the metallic sticker denoting a single barrel selection.  You're getting a single barrel whiskey at the same price as the original whiskey!
Single Barrel Bourbon has incredible nuances!
Our bottling will be slightly different than a bottle purchased anywhere else.  Each barrel ages differently in the distillery based on temperature, time, humidity, the build of the barrel and even the way the distillery is designed.  It's very interesting science…Click here to read more about the whiskey/whisky aging process!
The picture featured is what we currently have available for single barrel whiskey, but throughout the year our selections change.