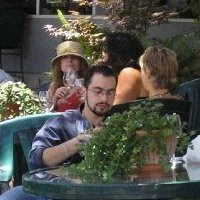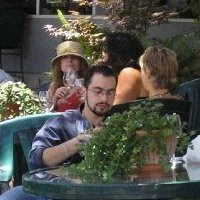 Napa is fairly small; in comparison to Sonoma, it only runs "34 miles north and west," according to Tom Stevenson.  Its vineyards run almost completely north to south down the backbone of the valley.  Despite its small size, Napa devotes just over 400 acres to the vine.  Sonoma is almost twice the size of Napa and has well over 400 acres planted with vineyards.
Sonoma's strength as mentioned earlier lays in her sub regions (known as AVAs for the sake of this essay) that display an alarming array of microclimates.  The existence of these microclimates allows producers to successfully grow and make quality Pinot Noir and Chardonnay, in addition to Cabernet Sauvignon, Merlot, and Zinfandel.  There exist warm and dry sub regions such as the Dry Creek Valley, Knights Valley (in reality simply a climatic and geographic extension of Napa Valley), in addition to cool and damp climates such as the Russian River Valley and its sub region, Chalk Hill.  Ocean breeze and fog help cool the latter two regions enabling Sonoma winemakers to produce great examples of the finicky Pinot Noir.  Knights Valley because of its soil, which is both rocky and gravelly, and warm climate, is perfect for raising quality Cabernet.  Sonoma County Green Valley and Los Carneros (a sub region shared with its rival, Napa) are ideal for producing quality fruit for sparkling wines.  Sonoma Valley, while ideal for Cabernet, is also well-suited to Zinfandel because of her dry and warm conditions and her ability to ward off fog that would create a mold and rot problem for Zinfandel.
Napa's climatic and geographic strength is her progression of cool and damp conditions in the south to hot and dry conditions in the north with a plethora of soil types from gravel and low fertility in the north to clay and silt in the south.  While she does not have Sonoma's diversity in microclimates, Napa does have good range of soils and elevation that positively affects the fruit she produces.  Like in Sonoma, Los Carneros allows for sparkling wine production, while Howell Mountain, Oakville, and Rutherford all produce most of the regions award-winning and high-class Cabernets.  Napa Cabernet, after all, is what made this US region so famous.  Both regions are clearly blessed with natural conditions and topography that allow for certain varietals to thrive, with this in mind let me move forward to the issue of varietals.