A December 27, 2013 article on the Boston Globe website details the growing trend of alcohol delivery in Massachusetts despite the ambiguity of the state's laws regarding the service. Having libations delivered to your doorstep sounds like an extremely useful service. However, there are strict regulations regarding the sale and consumption of alcohol in Massachusetts.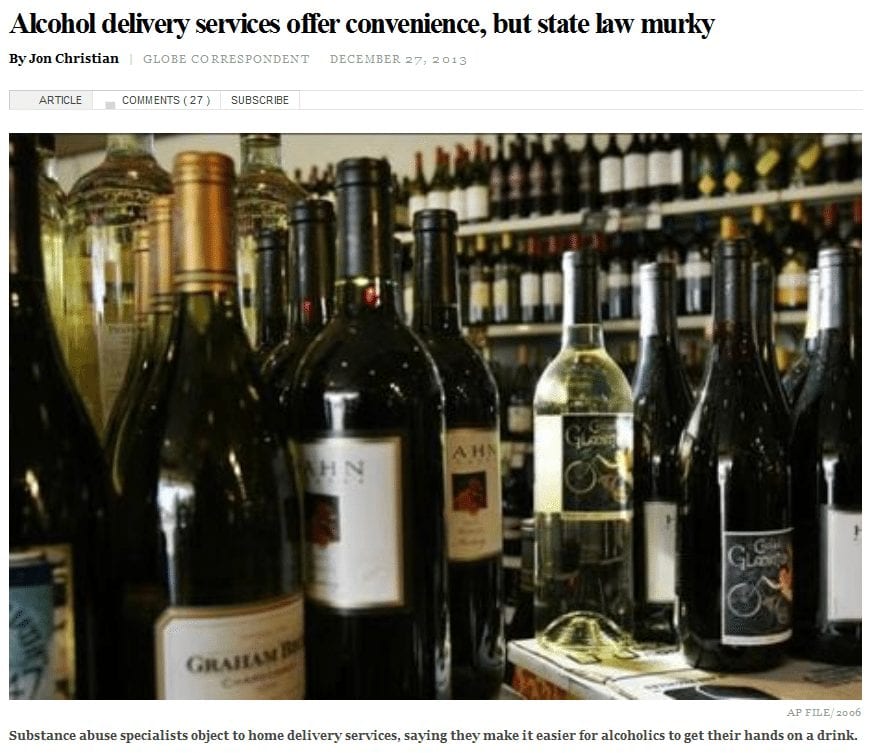 The state laws of Massachusetts might be a little graywith regard to alcohol delivery, yet in no way is the delivery of alcoholic beverages prohibited. The local delivery of wine and other alcohol is considered legal by legislation, provided that the business selling it has the right permits and that the buyers are of legal age. While there are some who view it with skepticism, wine delivery in Boston is completely legitimate as long as responsible customers deal only with reputable services such as Colonial Spirits Delivers.
Massachusetts is one of several states, including Mississippi, Maryland, Utah, and New Jersey, where importing wine shipments from outside the state is prohibited. However, wine delivery in Massachusettsis growing in popularity, and the service doesn't come into any conflict with the law. Of course, customers are expected to produce proper proof of identification to ensure that they're within the legal age approved for alcohol consumption.
Purchasing alcoholic drinks online is a quick way to bring life to any house party. An alcohol delivery can be handy in a pinch for those who forgot to buy refreshments for a celebration and is an increasingly popular service in Massachusetts. However, consumers are still called on to drink responsibly and to avoid any trouble with the law.
(Article Information and Image from Alcohol delivery services offer convenience, but state law murky, Boston Globe, December 27, 2013)