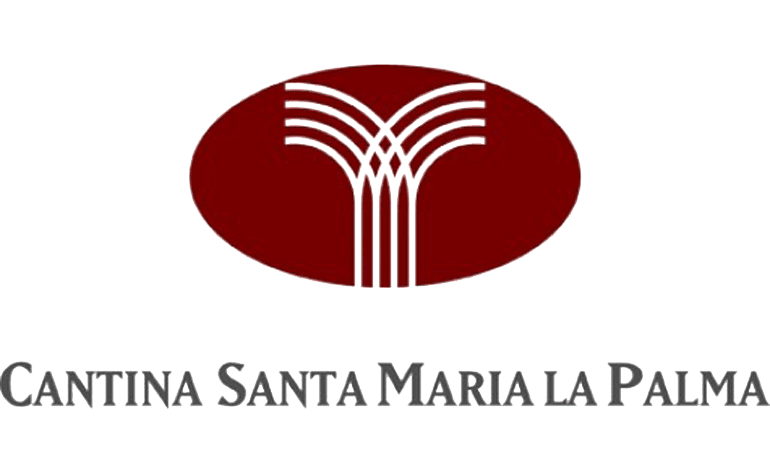 We were so thrilled with the response to the Santa Maria La Palma Monica from a few months ago, that we thought we would bring another extraordinary value from the winery to your attention… 2015 Cantina Santa Maria La Palma Aragosta Vermentino di Sardegna!
Santa Maria La Palma
Located in Alghero, on the northwest coast of Sardinia, Santa Maria La Palma (SMLP for short) is one of the finest co-operatives in Italy. Since 1946, SMLP has garnered strength from its membership and has always looked outward for influences, while continuing to pursue excellence and affordability with indigenous varietals. Each of the co-operative's 312 growers has a vote on operations and procedures. And they have always supported a strong R & D program. SMLP has recently been experimenting with underwater fermentations and other cutting edge techniques not usually associated with co-ops.
Aragosta Vermentino di Sardegna
The other good news is that their traditional technique is very strong as well. Vermentino is an indigenous grape to the island, and wine has been made from it for thousands of years. In fact, the name derives from ferment. Vermentino's crisp acids sometimes give the appearance that the wine is still in a midst of fizzy fermentation. Vermentino thrives in the Mediterranean climate and sea air. Corsica and Malta have Vermentino plantings. It is grown in Liguria, and known as Pigato, or Favorita,  and in the South of France as Rolle. The grape is so successful in France that cultivation there now outstrips Italy.
But nowhere is it as important as Sardinia. The island's first and only DOCG (there are but 71 in all of Italy) was awarded  for Vermentino in 1996. Called by the Wall Street Journal, Sardinia's "Yacht Wine" (especially when compared to Pinot Grigio), Vermentino brings a unique bouquet and flavor profile. Aromas of wind swept white flowers, lavender, rosemary, and sage abound in the wine, and those combine with bright, citrus flavors and a slightly bitter and nutty finish. Grilled fish with olive oil and lemon would be perfect, as would the Aragosta (Lobster) the wine is named for.
But don't forget, Sardinia is over 80% hills and is as much shepherding country as it is fishing village. So goat and sheep's milk cheeses soar with Vermentino. And so do tomatoes, eggplants, and olives. It's no coincidence that all that walking over the hills combined with the healthy Mediterranean diet means that Sardinia has the world's densest population of those over 100 years of age. Now, we didn't say "drink Vermentino and live forever", but we'd like to.
Warm Weather Winning White
The Aragosta Vermentino has a huge following in Europe – winning medals in London and Berlin this year, and getting nice write-ups in the Irish and Financial Times. Of course, at home in Italy, the wine has won awards at both VinItaly and from Gambero Rosso. But Amereega is catching on, too – The NY Times, the Wall Street Journal, and even the Minneapolis Star Journal are fans. The Huffington Post says the "best wines on Sardinia are co-operative efforts" and singles out the Aragosta.
But who cares about that? As mentioned at the top, we know you liked the red wine from this crew, and we think we've got another warm weather winner with the white. At this price, why not give it a go? Wish we could help with the yacht….
---
2015 Cantina Santa Maria La Palma Aragosta Vermentino di Sardegna Deal…
Retail Price: $12.99 per bottle

Limited Time Bottle Price: $10.99

Case Price: $110 ($9.17/bottle)
[wpi_designer_button text='BUY NOW' link='https://www.colonialspirits.com/product/santa-maria-la-palma-aragosta-vermentino/' style_id='12665′ icon='cart' target='self']
The 2015 SMLP 'Aragosta' Vermentino is available for immediate pickup and will be so through August. If you are looking to try a bottle before committing to a case, the wine will be showcased in the front display by the sparkling wines.  If you would like to place a case order, email Nic Castro at [email protected] and he'll put it aside for you.
*2015 Cantina Santa Maria La Palma 'Aragosta' Vermentino di Sardegna is in stock for a limited time. We hold the right to return to inventory and sell any wine that hasn't been picked up within 30 days of the confirmation of order. If you can't make it within 30 days please let us know so that we may extend the holding period. Thank you for understanding.
---