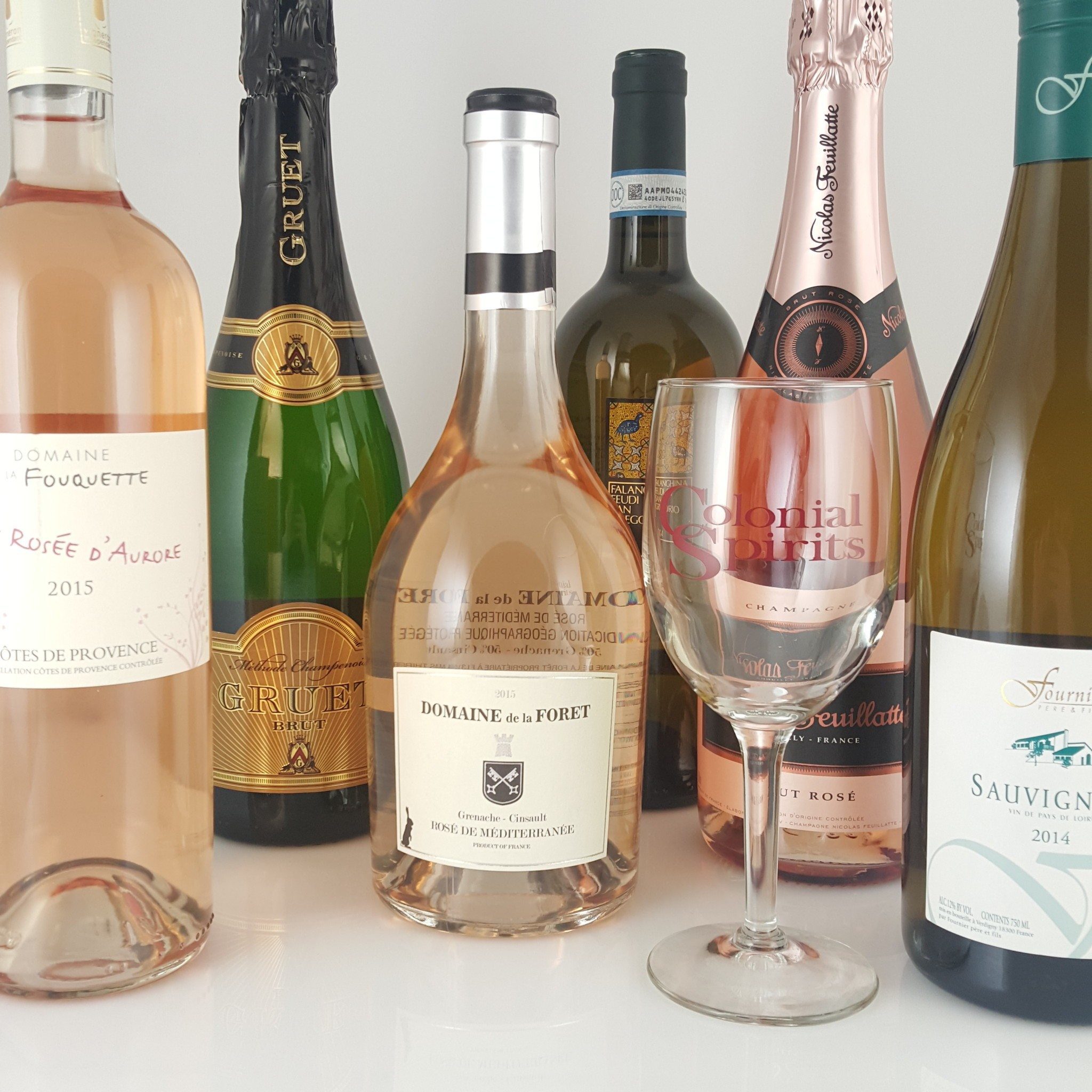 ATTENTION WINE LOVERS! Mark your calendar (paper or electronic), hire a babysitter (or just bring the kids along), spit out your gum and throw away your mints, and join us for an event that is not to be missed… OUR 7TH ANNUAL SPRING GRAND WINE TASTING, APRIL 9TH & 16TH, 2PM-5PM!
Two Part Wine Tasting… 100 Bottles of Wine
Every year at Colonial Spirits of Acton, we have several big seasonal wine tasting events, and the Spring Grand Wine Tasting is the first of our three Grand Wine Tastings. Like the Fall Grand and Winter Big Red, the Spring Grand Wine Tasting is a two-part event that takes place over two consecutive weekends.
Each weekend is unique, so coming to both is certainly worth your time, though certainly not required. In fact, part of the reason we do it in two parts is so that you have two opportunities to fit it into your schedule.
Over the course of each weekend, we will open and sample over 50 bottles of wine… That's over 100 unique bottles of wine throughout the event!
New Vintages & Seasonal Wine
Our Spring Grand Wine Tasting is a way to showcase new vintages and wines of the season. In Spring, we transition from the heavier reds to the lighter wines, such as white & sparkling wine.
Rosé in particular has been receiving a lot of love lately as a sexy alternative to white, and with Rosé season in full swing, we'll have an abundance of them to choose from. For well known varietals like Chardonnay, it's always fun to discover something new, but Rosé offers an equal breadth of flavor profile… even if it may not be as easy to read the description on the label.
That's why these tastings are great! You get an opportunity to taste & explore so many different & new wines, while at the same time having wine experts on hand to answer any questions your palate may consider.  And… You know you're going to go home with the right bottle when you've sampled it first!
Spring Grand Wine Tasting Discounts
Our Spring Grand Wine Tasting is going to offer not only a fun atmosphere and a stellar selection… but also some tremendous discounts!
Both weekends, we will be offering a 25% discount on 12+ bottles of wines. The 12+ bottles can be mixed-and-matched and can be from either weekend. (In order to qualify for the discount, the 12+ bottles have to be from the event. All other wines will adhere to our regular discount policy.)
Carpe Vinum!
To our regular annual attendees out there, you know well what you are getting yourself into, and we'll see you soon! To those who are new to the area, or perhaps just new to our Grand Wine Tastings, you are in for a real treat!
[wpi_designer_button text='EVENT PAGE' link='https://www.colonialspirits.com/event/7th-annual-spring-grand-wine-tasting-part-1/' style_id='12665′ target='self']