7th Annual Spring Grand Wine Tasting – Part 2
April 16, 2016 @ 2:00 pm

-

5:00 pm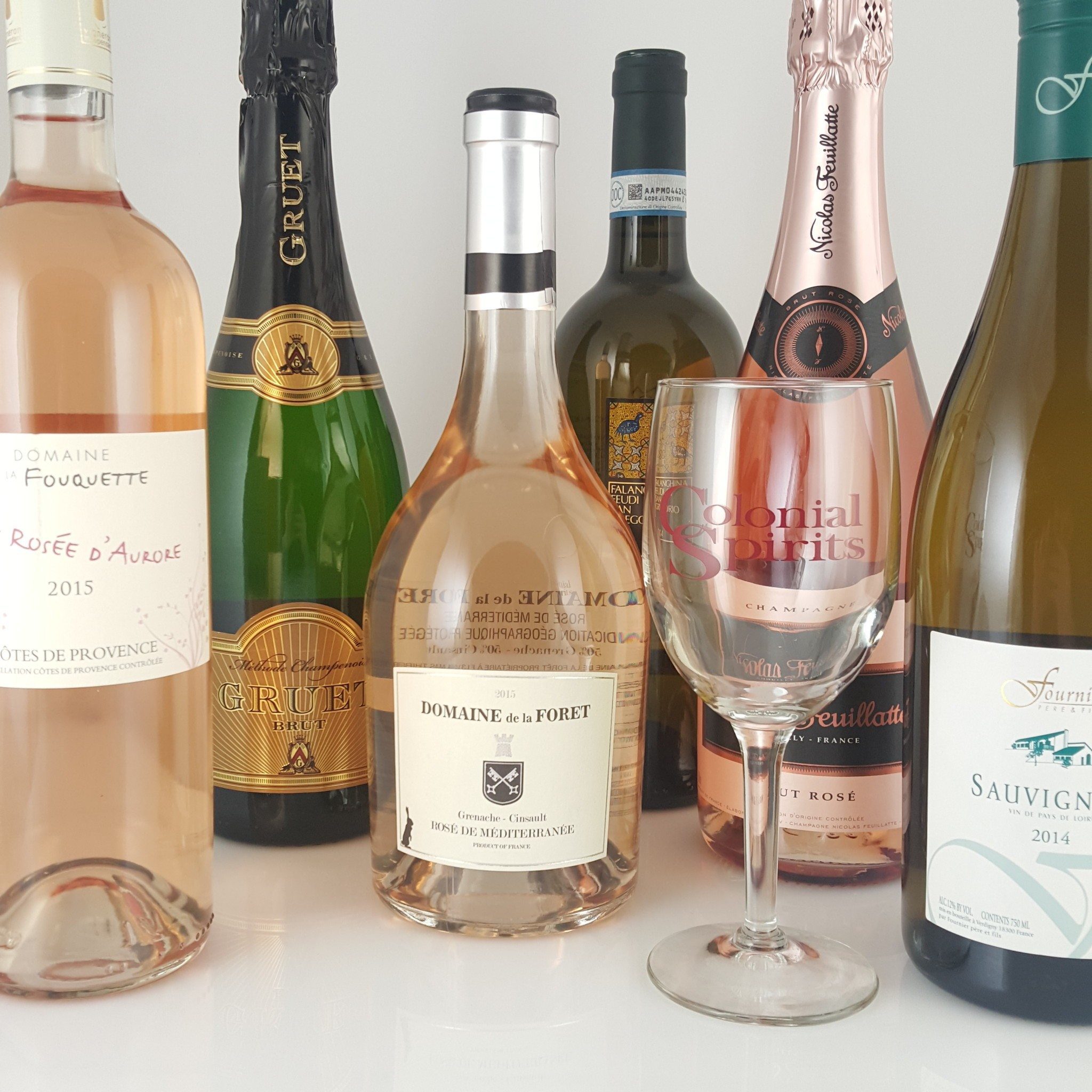 Welcome, to our 7th Annual Spring Grand Wine Tasting.
For those that are new to the area and haven't been to one of our Grand tastings before, you are in for a real treat. For the regulars out there, you know what you are getting yourself into.
The Spring Grand Wine Tasting is the first of three Grand Wine Tastings that we have each year. Like the Fall Grand and Winter Big Red, the Spring Grand Tasting is a two-part event that takes place over two consecutive weekends from 2-5 PM. Each weekend is unique so coming to both is highly advised, but not necessary. Over the course of the event, we will have opened and sampled around 100 bottles of different wines, which averages to around 50 unique bottles per weekend.
The Spring Grand Wine Tasting, like the season, is our transition from the heavier winter reds to the lighter wines, i.e. Rosés, whites, and sparklers. The Spring Grand Wine Tasting is not only a perfect opportunity to sample our newest offerings, but also a means of sampling newer vintages of old favorites. And with Rosé season in full swing and an abundance of them to choose from, there is no way of picking the wrong one if you sampled it first.
In addition to a stellar selection, we will be offering our 25% discount on 12+ bottles of wines. The 12+ bottles can be mix-n-matched and can be from either weekend. However, in order to qualify for the discount, the 12+ bottles have to be from the event. All other wines will adhere to our regular discount policy.
Mark your calendar (paper or electronic), hire a babysitter or bring the kids along, don't chew gum or suck on mints, and join us for our Spring Grand Wine Tasting, an event not to be missed.
Carpe Vinum!
Here's a quick look at what we will be tasting:
Martin Codax Albarino
Fluer de Mer Rose Cotes de Provence
Le Voile Rose Cotes de Provence
La Marca Prosecco
Starborough Sauv Blanc Marlborough
Madria Sangria
Mas de la Dame Rosé Le Baux de Provence
Planeta Rosato Sicily
Popcorn Chardonnay California
Falchini 'Solatio' Vernaccia di San Gimignano
Lunetta Prosecco
Vigneron de Buxy Pinot Noir Cote Chalonnaise
Ch. Puech Haut 'Prestige' Rose Languedoc
Gerard Betrand Gris Blanc Rose Pays d'Oc
Benton-Lane Pinot Noir Willamette Valley
Ch. Pesquie 'Les Terrasses' Rose Ventoux
Mulderbosch Chenin Blanc Western Cape
Catena Chardonnay Mendoza
Whispering Angel by D'Esclan Rose Cotes de Provence
Penya Rosé Cotes Catalanes
Dom Schlumberger 'Les Princes Abbes' Pinot Blanc Alsace
Kenwood 'Six Ridges' Chardonnay Russian River Valley
Riondo 'Spago Negro' Prosecco
Brancott Pinot Noir Marlborough
Ruffino 'Rosatello' Rosato Spumante
Ruffino Prosecco
Robert Mondavi Fume Blanc Napa Valley
Franciscan Chardonnay Napa Valley
Kim Crawford Pinot Noir Marlborough
Drylands Sauv Blanc Marlborough
Dr. Heyden Silvaner Trocken Alte Reben Rheinhessen
MAN Vintner's Chenin Blanc Western Cape
Meiomi Nouveau Pinot Noir California
Fess Parker Chardonnay Sta Barbara
Mas Ste-Berthe Rosé Le Baux de Provence
Adami Prosecco
(Get more info here: Spring Grand Wine Tasting.)