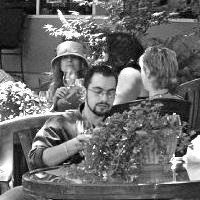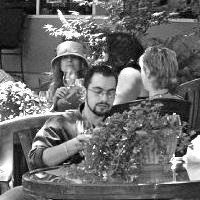 Most of you know me as an advocate for the wines of Alsace when it comes to riesling, but even I have to admit that Germany produces some stunning rieslings.  Germany has recently been blessed with a string of good vintages, it seems that year after year German vintners are having great success in making consistently good wines worthy of aging.  Rieslings can range from dry to gently sweet to really sweet, from the Mosel, the Rheinhessen, and the Pfalz, all of good to great quality and affordable.  In fact, the Germans themselves drink mostly dry wines.  Rieslings can also age extremely well (white Burgundy aren't the only ones that have that ability) and can pair well with a number of different dishes (not just the usual pork, seafood, poultry, etc…).
Many consumers find it difficult though to understand what style of riesling they'll find when they pick up a bottle of German riesling.  With this in mind, I thought I'd take the opportunity to run through some basics on German wines, particularly what's on the labels.
To help you with some German, here's a basic sweetness/richness guide for German wines…
Kabinett → The driest designation for German wine, besides Trocken.  These wines are made from just (or barely) ripe grapes.
Spätlese → Literally 'Late pick,' richer than Kabinett (not necessarily sweeter), because it is picked later and therefore more mouth filling than Kabinett.
Auslese → Literally 'Out pick' or 'Late harvest', sweeter than Spätlese, and also richer in the mouth.
One can also find the following terms on a label
Trocken → Simply meaning 'Dry', will precede Kabinett or Spätlese.  This means that the resulting wine will not be sweet, but dry.  It doesn't mean that the resulting wine is not fruity, but that's the topic of another blog.
*One can also find the terms 'Feinherb' and 'Halbtrocken.'  It is helpful to think of them as gradations of sweetness.  For example, halbtrocken literally means 'half dry,' while feinherb translates to 'off dry.'  Feinherb is usually a bit sweeter than halbtrocken.  The Germans are very organized…;)
Now a little bit bit about the regions themselves and their general styles…
From the Pfalz…
An often overlooked region, just north of the French region of Alsace, known for its wonderful expressions of Riesling. The Pfalz is really a geographical extension of its southerly neighbor, sun-kissed and dry with plenty of minerality to add complexity to Riesling.  In good vintages, the wines are simply fantastic.
From the Rheinhessen…
Another overlooked wine-producing area of Germany, in comparison to its neighbors, the Rheingau and the Mosel River Valley.  The Rheinhessen offers plenty of quality wine.  Generally, the style of the region tends to emphasize purity of fruit, rather than lively acidity or powerful minerality.
From the Mosel…
Arguably, the most illustrious of German wine regions (see the Rheingau for the other), the Mosel is known for its vibrant acidity, powerful minerality, and fresh fruit.  The wines here are legendary and are lively offering plenty of balance.  Some of my favorite whites come from the Mosel.
Hopefully this helps the next time you're wondering what's in that bottle of riesling in your hands.