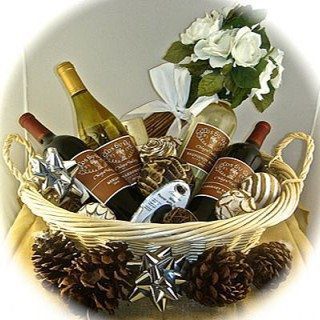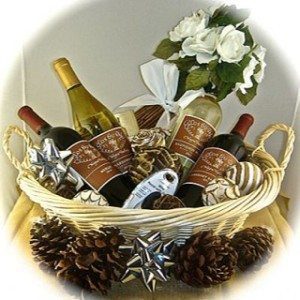 Like a young boy who can't get his first crush off his mind, we've been obsessed with alcohol gift delivery to Boston & beyond at Colonial Spirits Delivers lately.
We've lusted after improving the gift giving and receiving experiences of our customers, and we're proud to report in advance of this Valentine's Day that our love affair has resulted in several precious bundles of joy… BEER, LIQUOR, CHAMPAGNE, WINE & EVEN "BUILD YOUR OWN" GIFT BASKETS!
A Cornucopia of Gift Baskets from which to Choose
Regardless of your significant other's preference, he or she is sure to love one of our premade gift baskets!
For the liquor lover, there is the The Cocktail Classic and the Top Shelf Essentials, both of which include a fine assortment of liquor to get her in the sexy spirit.
For the beer beau, there is the IPA Lovers Beer Gift Basket, overflowing with hoppy brews that will cause him to pucker his lips so you can steal that kiss.
For the wine woman, there is the Clos du Val Napa Wine Gift Basket, bursting with all the romance of the Napa Valley.
For the sparkling soul mate, there is the Champagne Gift Basket & the Sparkling Wine Gift Basket, to get his heart bubbling up to the surface.
And if none of our premade gift baskets are sure to seduce your sweetie on the most romantic of days, you can customize your very own basket with all of his or her favorites with our "Build-Your-Own" Gift Baskets!
The Perfect Champagne for a Valentine's Day "Build-Your-Own" Gift Basket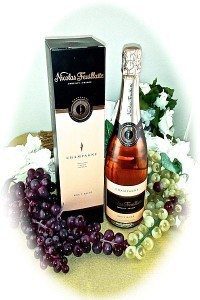 If you're thinking you'd like to present a custom "Build-Your-Own" Gift Basket to your honey on this Valentine's Day, but you're not sure what to include in it, we've got a deal for you!
Nicolas Feuillatte Brut Rosé NV is a true Champagne from the Champagne region of France. Blended from 100 carefully selected crus, this Brut Rosé's consistency of quality and style is maintained from one year to the next due to reserve wines accounting for 25% of the blend.
Normally priced at $52.99 a bottle, in celebration of Valentine's Day and to give you the perfect bubbly with which to start your Valentine's Day "Build-Your-Own" Gift Basket, we currently have this spectacular Champagne on sale for $34.98… that's a massive savings of 34%!
So, take advantage of our love affair with gift baskets at the best online liquor store in Massachusetts this Valentine's Day and order the love of your life the perfect Valentine's Day gift basket delivery today!