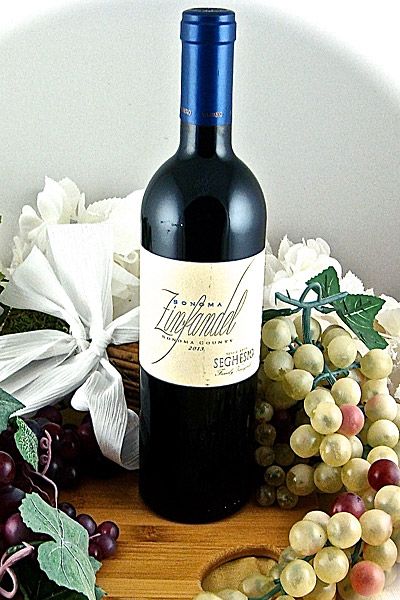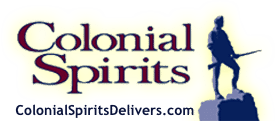 If the headline of this post looks familiar to you, it's probably because we wrote a very similar one right around this time last year: Colonial Spirits Delivers Has Record Month for Boston Alcohol Delivery.
In last year's post, after announcing that 2013 was our best year ever, and December 2013 was our best month ever, we flatly stated, "Likewise, we also intend to set new sales records in 2014 as we continue to increase awareness about our brand and our services in the community."
Well, we're proud to report… MISSION ACCOMPLISHED: WE SET NEW SALES RECORDS IN 2014!
2014 Was Colonial Spirits Delivers Best Year Ever & December 2014 Was Our Best Month Ever
With hopes high, and encouraged by our success in 2013, we started 2014 focused on maintaining our record of excellent service to our customers in Massachusetts while simultaneously improving our services.
We planned to increase our delivery capacity and, in so doing, increase our ability to fulfill any Boston alcohol delivery order in a timely and professional manner, and increase our reach to beer, liquor & wine lovers in Boston and throughout the state of Massachusetts.
With the numbers from 2014 all tallied up, we can now report with certainty that we met our goals!
From 2013 to 2014, we experienced an overall 16% year-to-year increase in sales! December 2014 was our best month ever, with a 50% increase in orders and a 25% increase in sales compared to December 2013! In addition, November 2014 was equally strong this holiday season, with a 75% increase in orders and almost a full 100% increase in sales compared to November 2013!
New Gift Baskets & Gift Wrapping Services Leading to Better Gift-Giving Experiences
One of our biggest goals of 2014 was to improve the gift giving and receiving experiences of our customers.
To that end, in early 2014, we began offering gift bags and gift-wrap at checkout. Shortly thereafter, we began creating a set of premade gift baskets, which now includes the Champagne Gift Basket, the Sparkling Wine Gift Basket, the Clos du Val Napa Wine Gift Basket, the IPA Lovers Beer Gift Basket, The Cocktail Classic, and the Top Shelf Essentials. And then, just in time for gift giving season, we began offering "Build-Your-Own" Gift Baskets!
Between our gift bags, gift-wrap, premade gift baskets, and new build-your-own gift baskets, we are now prepared to hand deliver the perfect gift perfectly presented to your grateful gift-recipient… and we have met out goal to improve the gift giving and receiving experiences of our customers in 2014!
Plenty to Come it 2015… But First, Let's Celebrate 2014 with A Fine Bottle of Wine at an Exceptional Price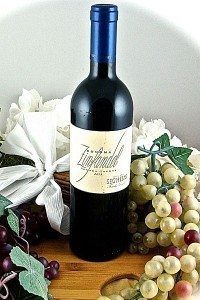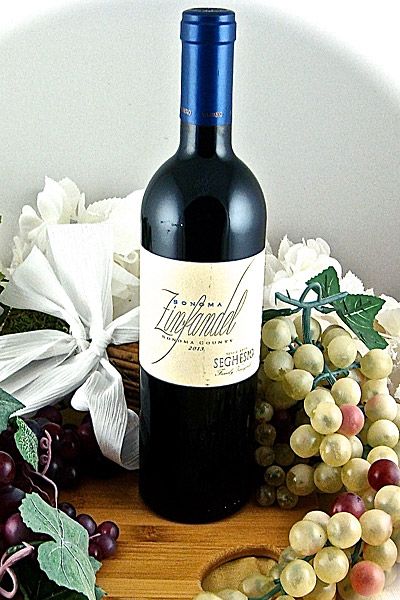 There's plenty on tap for Colonial Spirits Delivers in 2015… but before we get to that, we wanted to celebrate our success in 2014 first! And what better way than with a bottle of delicious and inexpensive fine red wine…
To celebrate our success in 2014, we've decided to put the 2013 vintage of Seghesio Sonoma Zinfandel on sale… In fact, we've decided to offer it at the "Lowest Price in the Country!"
"A lively, zesty red that offers bright cherry and tarragon aromas and sleekly layered flavors of briary raspberry, nutmeg and fresh-cracked black pepper," says Wine Spectator of the Seghosio Sonoma Zinfandel, while giving it a rating of 92 points.
Regularly priced at $22.99 a bottle, Seghesio Sonoma Zinfandel is a fine wine at almost any price… but at present, we have it marked with our special celebratory pricing of $16.98 a bottle and $180 a case ($15 a bottle)!
So, celebrate our 2014 success with us by ordering a bottle, or even a full case, of Seghesio Sonoma Zinfandel today through Colonial Spirits Delivers, the best online liquor store in Massachusetts!
Thanks for sharing in our past success! It was a pleasure serving you in 2014, and we'll see you in 2015!