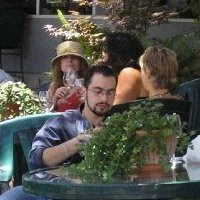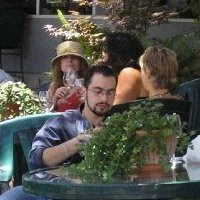 Today, more than ever, there is a focus on "value wines", getting the most for your money while still enjoying new sophisticated wines.  One of those places can be found in France Wild Southwest, once known only for providing bulk wine to the country, but I have found a place where I believe you still can find high quality at a reasonable price…Domaine La Croix Belle in the Languedoc.  Not only do I think they are stunning, but they have also recently received the following accolades…
"In the Top Values Wines from France" – Wine Spectator  (Feb 2009)
"Consistent Value Producer from Languedoc-Roussillon" – Wine Spectator  (Aug 2008)
"There are many outstanding values (90 points or higher) in the $20-per-bottle range..by virtue of being off beaten path the region deliver some of the best values that the country [France] offers." – Kim Marcus of Wine Spectator
"In the Top 10 of the Greatest French Vin de Pays Producer" -Tom Stevenson (Wine Reports 2008)
Saint-Chinian '04 – Classic Languedoc red. Plush and concentrated, this wine has a touch of elegance and loads of plum, berry and dark cherry flavors. Medium-weight tannins fill the spicy finish (Thanks Wine Spectator!). This wine has a real richness to it and is perfect for any winter dinner.
Coteaux de Languedoc 2004 – A blend of Syrah, Mourvèdre, Grenache, Cinsault, this wine is luscious, rich and full-bodied, with layers of dark plum, chocolate, cassis and brandied cherry flavors. It has a muscular structure, with plenty of smoke and bittersweet chocolate on the finish. Perfect with roast beef, lamb or game.  It was awarded 90 points from the Wine Spectator.
Champ du Lys Blanc ' 07 – This wine is a blend of white Grenache finished off with Viognier.  The Grenache gives the wine a solid mouth feel and the Viogner offers subtle aromatics.  Overall, the wine is a spicy, medium-bodied white, brightly flavored with peach and lightly herbaceous.  This wine was recognized as one of the top 100 Vin de Pays in the UK for 2009.
No. 7 Blanc '04 – Perhaps the fullest white wine you will ever drink. It is ideal for drinking in front of the fireplace with fondue and pate.  It is a blend of seven white varietals (Viognier, Chardonnay, Grenache Blanc, Sauvignon, Carignan, Muscat, Chasan). The Wine Spectator gave it a 90 pts score and described it as "Luscious, elegant white,with loads of pear, licorice and spice flavors. Heady aroma, with plenty of fine tannins and a plush texture. Long finish of allspice, with notes of mild curry. Drink now through 2012."