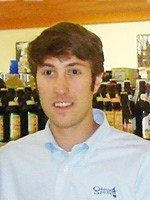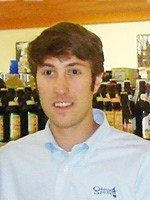 Okay, so it is a bit late to still be toasting 2010 and I am well aware that the play on words is lame at best, but the New Year has brought with it some delectable new beers which I will remain excited about for some time. There has been a slight rearrangement in the beer aisle – shifting the countries around a bit. We always need more space for Belgian beers and American brewing is stronger everyday. It is Scandinavia, however, that is flowing onto the scene. For many years the Scandinavian offerings here were quite limited but the potential was clear even with the lone representation being Sinebrychoff Porter. This porter is incredible. At one time there were vintage stamped bottles on the shelf from 1997 – a testament to age-ability and quality (also quite amusing to see a vintage sticker next to a 'best before' date). Sinebrychoff remains the only Finish beer on the shelf for the time being, but is now backed up by highly delicious offerings from its Scandinavian neighbors: Norway, Sweden and Denmark.
Nogne, from Norway has been available for a few months now and is probably the most recognizable Norwegian brew for many. Not to glance over Nogne as if the beer is less than most excellent, but it is Haand Bryggeriet that I am thrilled with right now. There are several offerings on the shelf right now and more to come. The Norwegian IPA and the Norse Porter are not to miss. Both are a fairly standard 6.5% abv and come in a classic European skinny 500mL bottle. The IPA is made with wild hops that grow on the banks of the stream behind the brewery. It is fresh tasting and unique. The porter is dark and earthy, also unique. Both beers exhibit quality and mastery of the art of brewing. Denmark is also showing some awesomeness in brewing. Mikkeller is a labeler that uses established breweries in many countries to create outstanding recipes. They are most often associated with Denmark or Belgium and have a wealth of styles. The Danish brewed Mikkeller beers have been unusually good. Beer Geek Breakfast stout and Stateside IPA are the two currently available (more to come) and these two brews are more than good.
New beer is always exciting, but to have such a shift in offerings and such a change in standards is not everyday excitement. I think that these beers are going to quickly gain recognition in the beer community and that their momentum will open the doors for more interesting and tasty beers. It is a privilege to be in one of the best beer areas in our great nation and the more we consume the more choices we get. Enjoy!