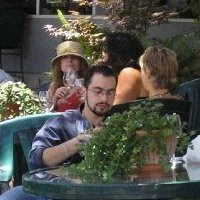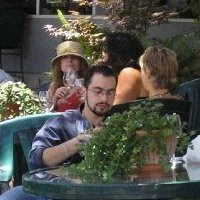 Riesling is the white wine grape for the 21st Century. Its wines can be lighter, finer, livelier, and more refreshing than those from other grapes, but still remain at the absolute peak of refinement and all out and out sensual pleasure.  While I am Alsatian, & am devoted to the wines of my homeland I must admit that the Germans do make some excellent wines.  That being said, one should not overlook Alsace's northern neighbors.
The BEST Rieslings have traditionally come from the Mosel-Saar-Ruwer and the Rheingau. The best VALUES from the area in between: the Mittlerhein.  Try some of the following…
2007 Weingut Didinger Bopparder Hamm Gedeonseck Riesling Kabinett
Jen Didinger's Mittelrhein Bopparder Hamms have been called Germany's best values by both the German and the English press. The American press has been silent on the issue because Herr Didinger has never had enough wine to sell any here. Until now. The Didinger 2007 Bopparder Hamm Gedeonseck Kabinett is a rich, fat, flavorful Riesling that undoubtedly could have been labeled Spätlese if Herr Didinger's standards weren't even higher than the German government's. It is beautifully balanced, forward, and INSTANTLY likable.
2008 Weingut Vollenweider Wolfer Goldgrube Riesling Kabinett
Daniel Vollenweider's Wolfer Goldgrube Kabinett is something else again, an IMMENSELY refined, steely, minerally Kabinett with a perfect residual sugar/acid balance. Herr Vollenweider is actually Swiss, not German, and his wines are as precise as a fine Swiss timepiece, with great length and intensity. According to Weinguide Deutschland, Herr Vollenweider has the lowest yields in Germany. He also has old vines on their own roots (phylloxera is not a problem in the Mosel Valley's slate soils), individually staked and managed like a garden, instead of a farm (which is possible because he only has 3 hectares of vines).
2008 Weingut Trenz Johannisberger Hölle Riesling Kabinett
Herr Vollenweider's wines are justifiably more expensive than the average German producer's products; traditionally EVERYTHING from the Rheingau (the seat of several famous noble estates) has been. But not Michael Trenz's Johannisbergers.  Herr Trenz was Weinguide Deutschland's Discovery of the Year a year ago. He was undiscovered before that because he'd never gotten around to sending samples to the press. Instead he'd sold his wine directly to the public at wine fairs and through his mother's restaurant. But his Johannisberger Rieslings couldn't remain unknown forever; they're too fine, too elegant, too PLEASING. His 2008 Johannisberger Hölle Kabinett has the racy, refreshing balance of a Mosel wine, PERFECTLY defined Riesling flavors.  We also have some of his 2007, which is also very good.
These three Rieslings represent a new generation of quality producers in Germany. All are in their thirties, all are totally devoted to their vines, and all have found their way of growing PERFECTLY ripe, PERFECTLY balanced fruit. Their wines are among the world's finest. And among the world's finest wines, they are three of the very best VALUES.  Come on in & try some of these.