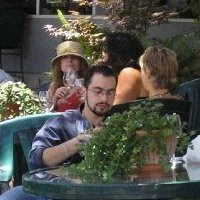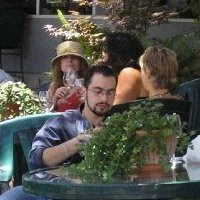 What kind of wine should a producer spend time and money making?  Should he make an international-style wine, a wine that Robert Parker would embrace and would then sell?  This then begs the question what is an international-style wine?  Some purists would suggest that modernization techniques used worldwide that are now in use in the South have already done the damage and therefore all resulting wine can only be of the international style.  Simply put, international-style wines are those that are fruit-forward on the nose and palate, with supple tannins, aged in oak barriques, and that do not take 10 or 20 years to age before being able to drink.  This is a New-World style wine that many suggest Robert Parker enjoys. 
As discussed above, many producers are making blends of native and international varietals which now conjure up names such as "Super Sicilians" or "New Style Campania."  The resulting wines are weighty, extremely concentrated, inky, heavy on fruit and oak, and therefore miss one of the key components of a world-class wine.  These wines simply lack subtlety and finesse because they are so excessive and unbalanced.  They are designed to gain market attention because they play by market rules, not because they play by their own rules, or rather traditions.  In Campania, for example, one can find Fianos and Grecos with high residual sugar levels, and Taurasis that include a fair amount of Merlot in addition to the traditional Aglianico.   The only region which has not compromised its wines is Basilicata.  Aglianico del Vulture is nothing but Aglianico, while in Sicily a Nero d'Avola can be mistaken for a Cabernet.  These wines are made, in part, with the help from wine consultants such as Michel Rolland and Northern Italian Riccardo Cotarella, people who have no real understanding of the South's wines.  It must be acknowledged though, that because the south's climate shares more similarities with Australia and California than with Northern Italy, Southern producers should seriously considered the success of those wine producing regions.  That goes beyond what varietals to plant and also includes learning their marketing techniques.  However, for the producers who do take the time to discover which varietals will work best in certain vineyards paying careful attention to micro-climates, terroir, and climate the results have been rather rewarding and the soul of Southern wine has not been lost.  Librandi is one of these producers who is leading the way, but money and influence from the North and elsewhere still dominate the landscape, at least for the moment.
With the arrival of Northern companies, the south is being challenged with new management systems.  The newcomers have brought with them modern management, global commercial networks, and global experience in both marketing and wine development.  This new approach to the business of wine is causing a major earthquake in the provincial south.  How is a small-time quality producer to compete with a huge corporation or a rival who makes wine with the help of the illustrious Mr. Rolland?  The rules of competition have thus changed and the traditional producer is left with two main choices; learn from their new neighbors about how to make and market their wine or ignore the powerful newcomers and continue making their own wines.  But globalization has set in for even the latter group have taken to making wines from international varietals.
Clearly the landscape of the South's wine industry is changing.  It is being modernized and is entering the global wine market.  For example, of the the Italian wine that is imported, Germany (only bulk wine) and France (only for bulk wine for blending) both import, 32 per cent and 25 per cent respectively.  Of course, these numbers include all wines from Italy, but nonetheless this bodes well for the South.   Its wines are receiving attention and are being sold.  DOC wine production is growing.  For example, DOC wine production has increased dramatically over the past few years, and the South now has its first DOCG wine, Taurasi from Campania.  The very same Taurasi is now being touted by some as the "Barolo of the South."  Despite the plantings of international varietals, the fastest growing varietal is Falaghina, a native of the South.  In Apulia, one finds well balanced, dry and sweet, red, white, and rose wine, including the great Castel del Monte DOC, Salentino, and Primitivo, but the region is still struggling to establish a reputation for world-class wines, even if they are of good value.  In Campania, Ciro is establishing a name for itself using modern techniques that have decreased the percentage of alcohol and  the risk of oxidization resulting in a rounded wine with plenty of fresh fruit, bouquet and acidity.  Sicily provides the wine lover with plenty of options.  One will continue to find superbly made Marsalas and Moscatos, but will also discover delicately bone-dry whites and both delicate and powerful reds such as Nero d'Avola, Cabernet Sauvignon, and Pinot Noir.  It is clear that the six regions of the south are experiencing a wine revolution.  Their wines are gaining momentum on the market and can no longer be ignored.  The challenge for the winemaker goes beyond what varietals to cultivate, where to plant them, what style of wine to make, and how to market them.  The greatest challenge for the Southern producer is seemingly simple, producing a wine of terroir.  A wine that remains true to the soil, the climate, the culture, and the region, not simply one that will sell or receive high marks from a renowned wine journalist, while somehow encompassing the benefits that come with the modernization of viniculture and viticulture.  This is the challenge, and the answer to this challenge will take time, money and plenty of experimentation.