5th Annual Grand Fall Tasting Part II
October 4, 2014 @ 2:00 pm

-

5:00 pm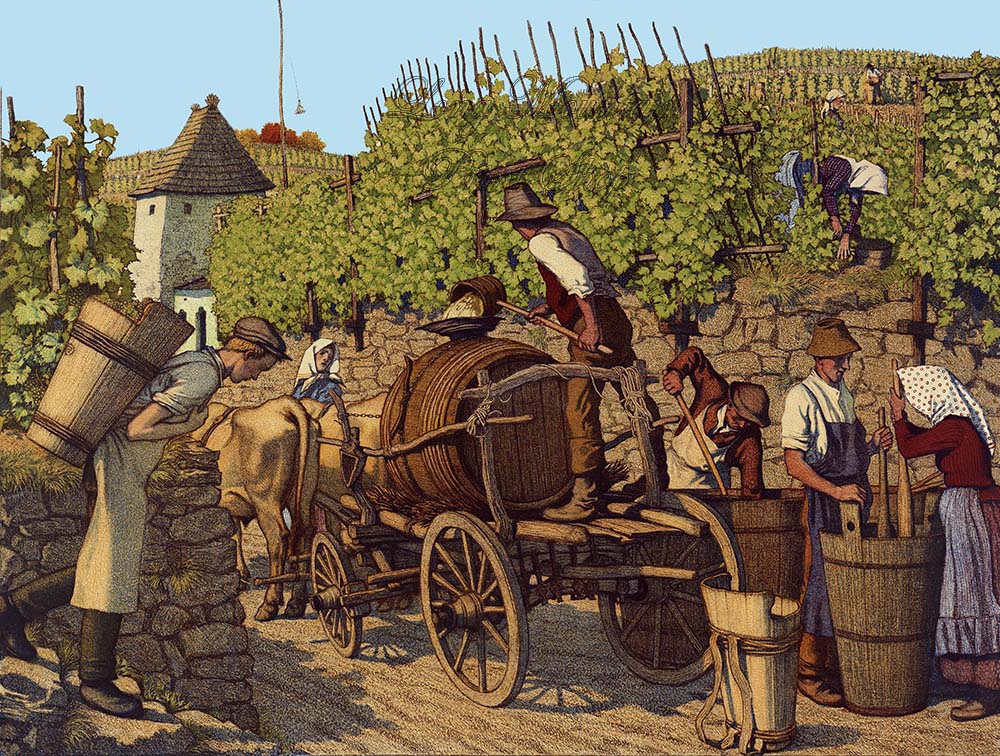 They say that there is nothing like working together to unify a community, I say that there is nothing like sharing a glass a wine to bring a community together. Which leads us to our Grand Harvest Tasting; a two part event that will be taking place over two Saturdays: Sept 27th and Oct 4th. Each tasting will run from 2PM-5PM and will showcase 40+ of our finest wines, none of which will be repeated, so, if you can, don't miss either. Outside of the obvious fact that there will be a lot of wine on these weekends, these weekends also happen to be a great time to make new friends or catch up with old wines; find new wines or enjoy the beauty of a good classic. In case you didn't know, we will be offering 25% off a mixed 12-bottle case of the wines being poured at the tastings (that's right, you can mix across both weekends). Please stop by and invite, call, text, tweet, Facebook, Instagram and etc a friend to join you, because, as always, the more the merrier.
Here are a few of the wines we will be tasting…
Les Maranches Macon-Uchizy
Chateau Fage Blanc Bordeaux
Le grande Ribe Centenaire Cotes-du-Rhone
Willim Cremant Prestige Brut NV
Farrello Barbaresco Riserva
Lilian Ladoy Fronsac Rouge
J Vineyards Pinot Gris
St. Claire Sauv Blanc
Heinz Eifel Riesling Auslese Mosel
Albert Bichot Bourgogne Rouge AOC
Albert Bichot Bourgogne Blanc ?
Luc Belair Rose
Oddero 'Vinchio' Barbera d'Asti
Selvapiana Chianti Rufina
St. Innocent Chardonnay Willamette Vly
Colterenzio Pinot Grigio
Ottella Lugana Bianco
Ch Haut-Pourret St. Emilion Grand Cru '10
Il Palagio Chianti Classico DOCG
Pfaffman Riesling Spatlese Trocken Pfalz
Tripoz Macon-Charnay 'Clos de Tournons'
Dom Pelaquie CDR
Giacosa Nebbiolo
Marques del Campo Ribera del Duero
Columna Albarino
Kung Fu Girl Riesling
Buxy Rouge
Buxy Blanc
La Cartuja Priorat