7th Annual Fall Grand Wine Tasting – Part 2
October 1, 2016 @ 2:00 pm

-

5:00 pm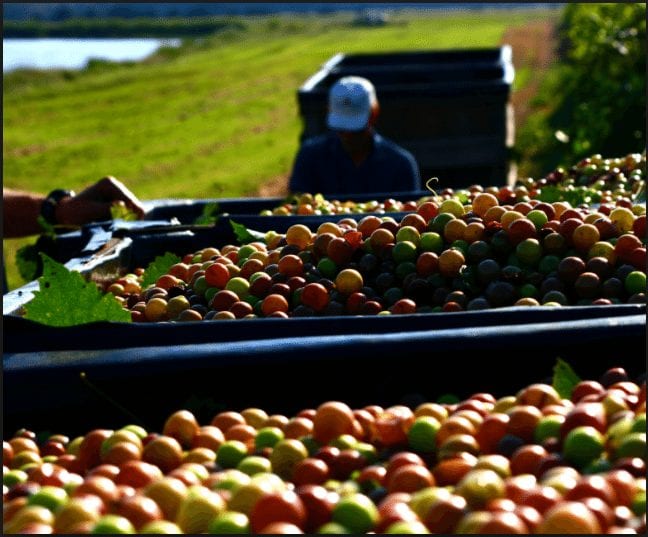 Welcome, to our 7th Annual Fall Grand Wine Tasting. We find ourselves, once again, heading into fall and nothing defines the changing of the season more than the switch from white wine to red wine. However, all is not lost for white wine because this grand wine tasting doesn't focus on just red wines, in fact, white, rosé, and sparkling wines all make an appearance. This is the most dynamic of our "Grand Tastings" as the focus is on wines that pair well with fall. What says the night is young like a good, oaky Chardonnay. Or, better yet, ever had grilled salmon with a hearty Pinot Noir? Regardless of whether you have an affinity for or an aversion to red or white wine, there will be something here for everyone.
Like past grand wine tastings, this is a two-weekend event. Neither weekend is the same. None of the reps are the same, so none of the wines are the same. Each weekend is unique, so if you miss one weekend you have missed the opportunity to try around 50 or so unique wines. I would recommend coming to both, but I know life can get in the way.
Call family and friends and make an afternoon of it, because there are few events like these.
Carpe Vinum!
Here is a short list pf what we will be pouring:
Broadside 'Wild Ferment' Chardonnay Edna Vly
Landhaus-Mayer Gruner Veltliner Austria
Ch. Ste. Michelle 'Eroica' Riesling Columbia Vly
Contour Pinot Noir California
Capcanes 'Mas Donis' Montsant
Monsanto Chianti Classico Riserva
Birichino Malvasia Bianca Monterey
Navarro Chardonnay Mendocino
Navarro Sauvignon Blanc Mendocino
Navarro Rose of Pinot Noir Mendocino
Espiga by Casa Santos Lima Tinto Reserva Lisboa
Il Civettaio Sangiovese Montecucco
Prophecy Pinot Noir California
Prophecy Sauvignon Blanc Marlborough
Martin Codax 'Ergo' Rioja
J Vineyards Pinot Gris California
Edna Valley Pinot Grigio California
La Marca Prosecco
La Grange de Piaugier Cotes du Rhone
Ch Le Clairiot Bordeaux
GD Vajra Langhe Rosso
Bohigas Cava Brut Reserva
Shebang by Bedrock White North Coast
Jones of Washington Chardonnay Wahluke Slope
Remole by Frescobaldi Rosso Toscana
La Montesa by Palacios/Remondio Rioja
Acrobat by KE Pinot Gris Oregon
Taittinger -La Francaise- Brut Champagne
Masi 'Campofiorin' Rosso del Veronese
Attems 'Cupra Ramato' Pinot Grigio Venezia-Guilia
Villa Gemma Cerasuolo d'Abruzzo
Villa Gemma White Wine d'Abruzzo Colline Teatine
Pietro Nera Rosso di Valtellina
Pietro Nera Valtellina Superiore Sassella -Alisio-
Schiopetto Malvasia Collio
Ca' Furlan Prosecco
Mouton Cadet Bordeaux 'Ryder Cup Selection'
Kim Crawford Chardonnay Marlborough
Kim Crawford Pinot Gris Marlborough
Nobilo -Icon- Sauvignon Blanc Marlborough
Estancia Pinot Noir Monterey
Saved 'Magic Maker' Rose California