Annual Fall Grand Wine Tasting
October 5, 2019 @ 2:00 pm

-

5:00 pm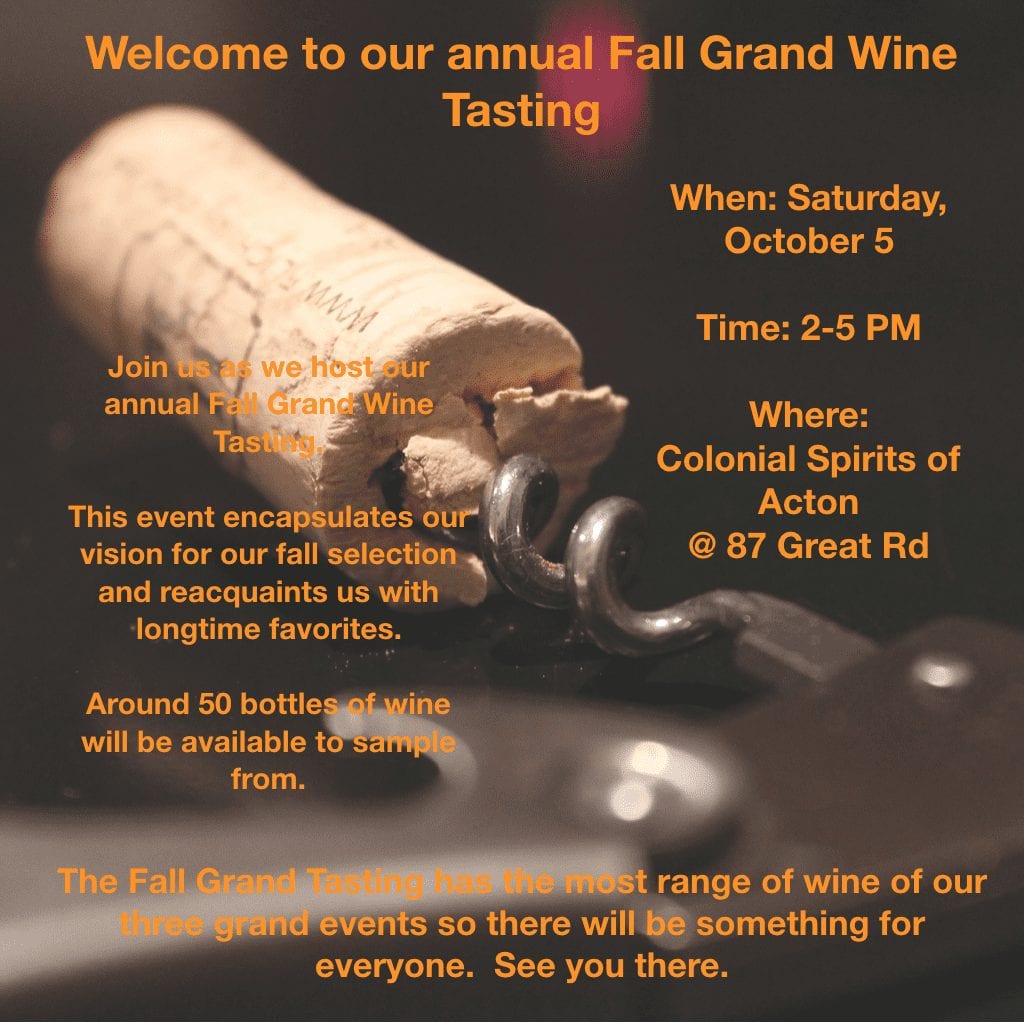 Welcome to our Annual Fall Grand Wine Tasting!
What is better than wine? In case you didn't know the answer, it is, nothing. Nothing is better than wine. Whiskey might have some history but all the magic happens in the barrel. Beer, on the other hand, requires the guidance of the head brewer. Wine is a bit of everything. From the vineyards to the vines to the grapes and ending with barrels, wine is a novel and not a short story.
There is more to wine than what is in the glass. Sure, it can be broken down to crushed grapes that fermented and put into a barrel. But real wines have a real story and to better understand the wine you have to understand its history. And, sometimes, to better understand the wine you have to understand the culture surrounding it. Easier said than done.
With so many different offerings it can be daunting to pick the "right one." That is where we step in. We have both the wines and the story, at the very least the people that know the story. Whether it is a fruit-forward Pinot Noir, an enticing Gruner Veltliner, or a soft-spoken Beaujolais there will be wines and stories abound.
So take the time out of your busy schedule to stop by and enjoy an afternoon of good wines and stories.
Cheers!