BRUICHLADDICH!
October 4, 2019 @ 4:30 pm

-

7:00 pm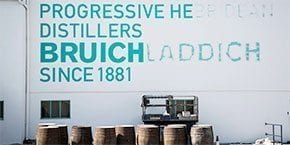 Yes, Bruichladdich is back! It's not just the brilliant unpeated line but the delicious, smoky Port Charlotte line as well.  There's bound to be a few surprises in there too.  It doesn't matter how many times you've tasted these, it's worth checking them out again.  The unique focus on terroir creates a single malt experience like none other.
I'm welcoming back Jason Cousins for a sampling of this long time favorite of Colonial Spirits.  He'll be pouring starting in the late afternoon but is also offering a special presentation of the whisky starting at 6:15pm.  Jason will walk you through the range and explain what sets this traditional whisky production apart from all others.
Related Events