Colonial Spirits' Homebrew Competition
April 29, 2017 @ 1:00 pm

-

5:00 pm

Ever wonder what it takes to homebrew?
Then this is the event for you. Home brewing, at the heels of craft brewing, has exploded. More and more basement/garages are turning into brewing stations and more and more homebrewers are becoming bonified brewers. However, not every homebrewer is looking to expand past the limits of their current walls. But who doesn't like to think they could make it BIG? Who doesn't want to see their homebrew make it? This is the event for those dreamers.
Bill has hand selected a few local homebrewers for all to try and cast votes. The idea here is to have fun and offer up your thoughts while learning what it takes to homebrew if you don't already do it. Some of the contestants have been homebrewing for quite some time, while others are new to the game. All are willing to put their work on the line to see how it stacks up.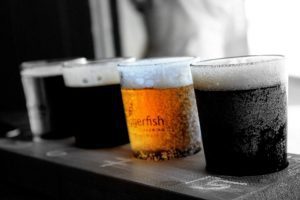 This event is open to all whether you know your different hop varieties and the flavors they impart or are just getting a grasp on IPAs.
This is how it will work. The event will be taking place at our store on Saturday, April 29 from 1-5 PM. Entries will be placed in one of two categories, light and dark beers. Tasters will try a few and once they have had their share will cast their vote picking their favorites. Votes will be tallied at the end of the event and the winner will be announced via email, FB, and Instagram. One winner per category.
We want everyone to stop by and sample through a few of the homebrews as this is a great opportunity to learn about beers. Homebrewers are serious beer enthusiasts that take the time to come up with mash bills and brew templates. They may not all be chemical engineers but their knowledge of what it takes and 'how to' is still vast and most are willing to share that knowledge.
Looking to learn about homebrewing so you don't come off as a noob? Click here