Montinore Estates Wine Dinner at Great Road Kitchen
May 3, 2017 @ 6:00 pm

-

10:00 pm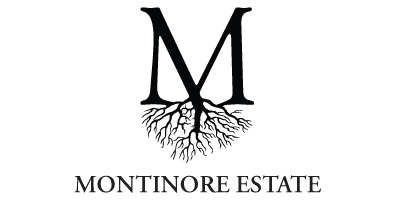 That's right, Wine Dinner numero 2.
We head into spring with one thing in mind, change. After years of not having wine dinners and focusing on the in-store events, we are reshifting our focus. The wine dinner that Red Raven hosted was a success. Off the heels of the Red Raven event, we have reached out to Great Road Kitchen in Littleton to host our second wine dinner.
A collaboration between Dendor Wine, Montinore Estate, Great Road Kitchen, and Colonial Spirits of Acton and Stow, this event will mark the beginning of Oregon Month. (What is Oregon Month? We'll touch upon that later.)
Like any good wine dinner, the main focus is pairing.
Too much or little of an ingredient and the wine will either dominate or become overwhelmed. Appropriateness and finesse are the driving forces behind a good wine dinner and few manage it as well as Great Road Kitchen. With chef Chris Frothingham at the wheel, we knew we had ourselves a home run of an event, especially when you see the menu he has in store. Even though the food is important, it makes up only half of the equation. The other half… the wine.
Rudy Marchesi, the owner of Montinore Estates, will be gracing us with his presence and presenting his wines at this event. For those that don't know the wines from Montinore, the best way to describe them is elegance. The Montinore Pinot Noir has been a fixture and prominent member of our racks. Described as a nice balance between earth and fruit, the Pinot Noir has a little bit for everyone. The whites are crisp and unpretentious and exemplify their varietals. All in all, the Montinore wines live and breathe Oregon. What more could you ask for?
Now to the good stuff… The Dinner
Chef Frothingham has been kind enough to put together the menu for the evening:
1st Course: Spicy Tuna Tartar with Montinore 'Almost Dry' Riesling 2014
2nd Course: Oysters 'Three Ways' with Montinore Gewürztraminer 2014
3rd Course: 'Family Style' Paella with Montinore 'Borealis' White 2015
4th Course: Wild Mushroom Tortelli with Montinore Pinot Noir 'Red Cap' 2015
5th Course: Slow Roasted Tenderloin with Montinore Pinot Noir Reserve 2014
Final: Berry Crisp, Sabayon with Montinore Pinot Gris 2015
The cost per ticket for the evening is $88 (does not include tax or gratuity). What it does cover is 6 courses with 6 different wines and good times.
If you would like to reserve a seat either call GRK: 978.952.7333 or email info@GRKOysters.com