Final Four Beer Tasting
April 2, 2011 @ 2:00 pm

-

4:00 pm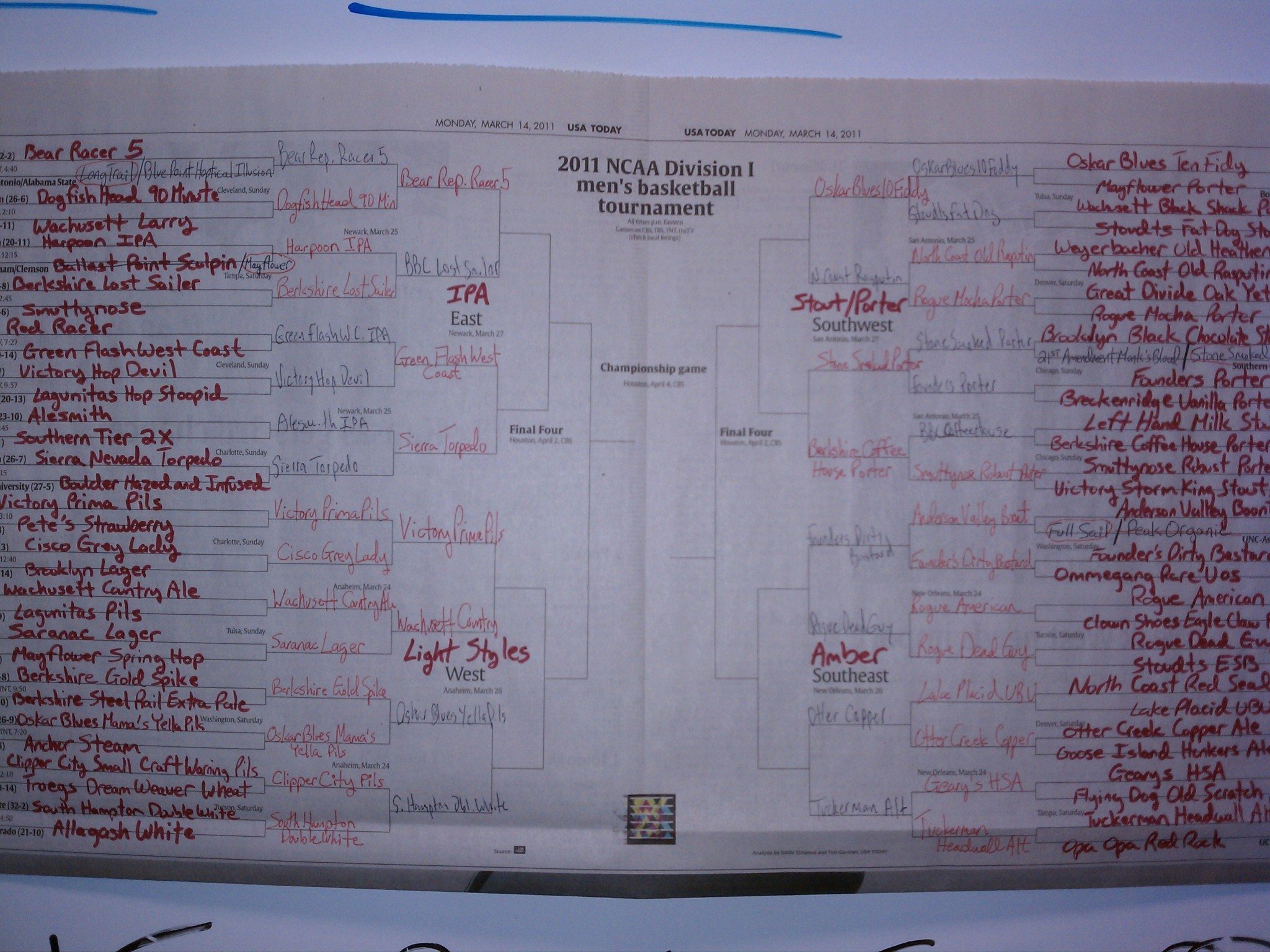 As if March isn't madness enough… We've taken the fun to a whole new level by randomly pairing up some of our favorite American beers with the teams in the NCAA men's basketball tournament.  As the teams play one another and advance, the beer matched with that team also advances.
This all culminates in a FINAL FOUR TASTING on April 2nd at our Acton store, where you will have the opportunity to taste the final four beers.  So, the 'winning' four beers aren't really going up against one another as it would be simply crazy to ask people to compare a stout to an IPA.  The tournament will still finish though, so here is the opportunity to take a guess at which team, and therefore beer, will be the last one standing.
Stop by for the tasting, on April 2nd from 2-4pm and vote for which team /beer you think will be crowned champion.  ONE PERSON who picks the correct team, will win a case of beer for the brand matched to the winning team.      *Please note: only one vote per person is allowed.*.  The lucky winner gets a case of beer made up of each of the final four beers!