Journeyman Barrel Selction
March 28, 2015 @ 1:30 pm

-

3:30 pm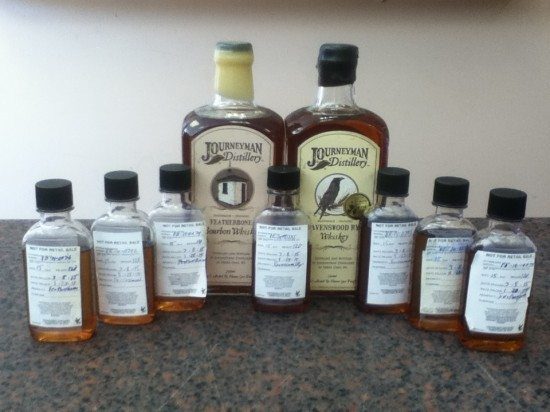 One of the best new craft distilleries is Journeyman Distillery.  Their focus on quality is unique as they own the farm on which the grains for their spirits are grown.  Seed to bottle production is difficult to match, but Journeyman also takes great care in small batch distilling followed by aging in 15 gallon barrels.  The smaller barrels mean more surface area for the volume of liquid and the whiskey develops more quickly.  The difference is amazing and the variation between barrels is remarkable.
We intend to buy one of these exceptional barrels for an exclusive Colonial Spirits bottling! Like other single barrel purchases, this will be an opportunity to acquire a very unique and extremely high quality whiskey.  The difference, however, is that these small batch offerings are hand crafted from seed to bottle and are produced in very small quantities.  Getting a single barrel like this, at cask strength, is like winning the whiskey lottery.
The selection will take place on Saturday, March 28th from 1:30-3:30pm (or whenever the small samples run dry) and we want you to decide with us. There are samples from 4 bourbon barrels and 3 rye, however only about 100mL of each so the opportunity to taste and vote is limited.
Related Events