A Night of German Wines to Remember
March 2, 2018 @ 4:00 pm

-

7:00 pm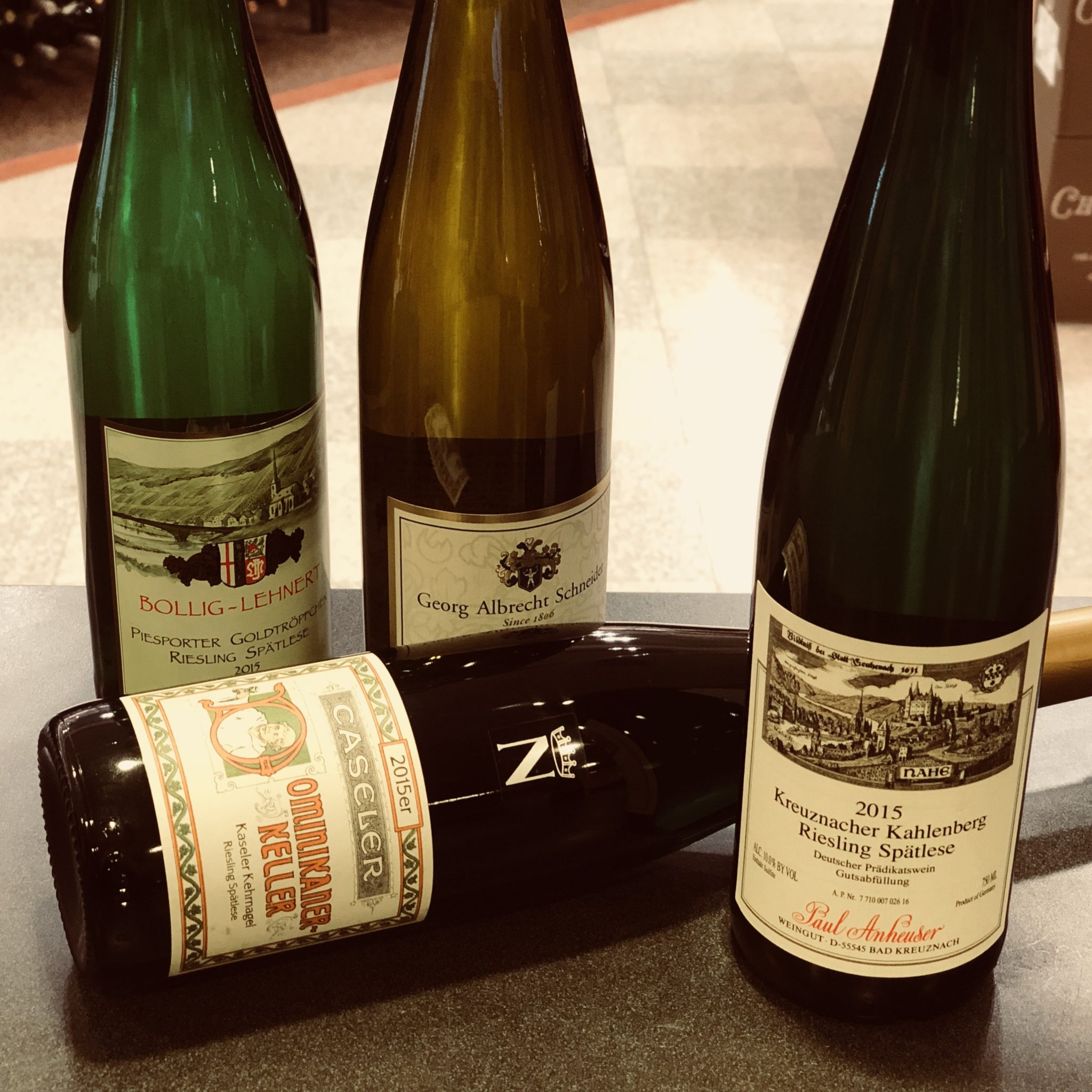 The Germans are coming and they bring gifts of German Wines.
From the steep hills of the Mosel to the volcanic deposits of the Nahe, German wines are diverse. Riesling may be the preferred varietal but it doesn't stop there. Gewurztraminer, Pinot Gris and Blanc, Spatburgunder (Pinot Noir), and Sylvaner are also held in high marks. Each one of these wine regions has its own twist on how these varietals are presented. Spicy, floral, sweet, dense, light, and viscus are some of the adjectives to describe the nuances of these wines. But it doesn't stop there.
To present the ever interesting and exciting wines from Germany we will be hosting some of our favorite wineries and winemakers.
Mosel — Thanks to Thomas Jefferson, Mosel is the German wine region to be.
Bollig-Lehnert — With wines that some would call dense, Bollig-Lehnert straddles the line of purity and indulgence. Regardless, these wines stand out.
C. Von Nell-Breuning — Class best describes the wines from C. Von Nell-Breuning. There is an air of finesse to these wines that give them the upper hand when it comes to producing top-notch wines.
Nahe — A smaller region that is known for the spice character that is almost instinctual in its wines.
Paul Anheuser — One of our more established and regular offerings. Paul Anheuser wines is a beautiful example of how keeping things simple can have astonishing outcomes.
Rheinhessen — Once known for Liebfraumilch, the Rheinhessen has come a long way to re-establishing itself as one of Germany top wine producing region.
Georg Albrecht Schneider — With over 200 years of experience, G.A. Schneider is a leader in its category. Clean and precise wines that win you over with their clarity and freshness.
Each one of these producers is unique and each one of their wines as unique. Each producer understands the German wine market and its followers and knows that making the best wines they can is what will set them apart. But you don't have to take my word for it.