Powers Gallery Wine Tasting with Ken Hoggins
October 3, 2015 @ 2:00 pm

-

5:00 pm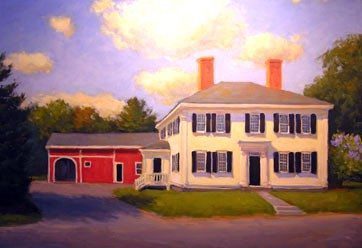 Did you miss out on the 1st Ken Hoggins tasting we had? Do not fear because this time it will be bigger and better. The first time Ken stopped by had gone so well we decided to do it again but bigger. Powers Gallery will be hosting Colonial Spirits and Ken Hoggins on Saturday, October 3 from 2-5 PM. For those that don't know Ken, he is a local wine rater that has been a very good partner of ours over the years. With a dedicated local group of wine enthusiasts and a nationwide viewership, Ken has done what very few have been able to do. If you are still skeptical visit his site and see for yourself: kenswineguide.com. There will be plenty of good wines to try and plenty of great art to look at. What could be better? Mark your calendars, grab a friend or two, and make an afternoon of it. See you all there.
Here's the Lineup…
Table 1
NV Besserat de Bellefon Champagne "Cuvee des Moines" Brut Rose 750ml
2013 Lafond Winery Chardonnay "SRH"
2012 Lafond Winery Pinot Noir "SRH"
2013 Dr H Thanisch "Bernkasteler Badstude Kabinett" Riesling
2012 Zuccardi Malbec "Q"
2012 Zuccardi Emma Bonarda
2014 Gran Passione "Gavi"
2012 Gran Passione "Barbera d'Asti
Table 2
2014 Mudhouse Sauv Blanc Marlborough
2013 Tablas Creek 'Patelins de Tablas' Red Paso Robles
2013 Lamoreaux Landing 'T23' Unoaked Cab Franc Finger Lakes
2013 La Val Albarino Rias Baixas
2013 William Hill Chardonnay Napa Valley
2012 Kanonkop Kadette Stellenbosch
Table 3
2013 Eroica by CSM Columbia Valley
2013 Chateau Ste Michelle Sauv Blanc Horse Heaven Vineyard
2013 Chateau Ste Michelle Chard 'Mimi'Horse Heaven Hills
2011 Northstar Merlot Columbia Valley
2012 Spring Bank 'Uriah'Walla Walla Valley
Carpe Vinum!