Rosé Weekend: Sale and Tasting
April 2, 2016 @ 9:00 am

-

April 3, 2016 @ 6:00 pm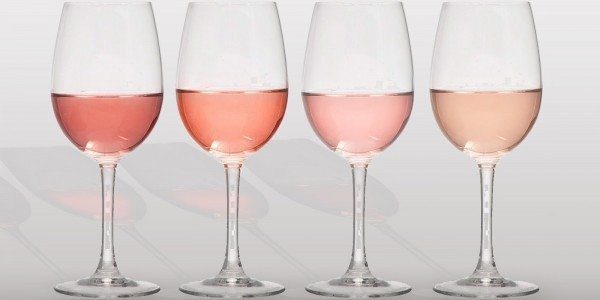 The growth in the popularity of rosé wine is one of the most remarkable wine industry trends of the past decade. This is due in large part to the changing tastes of American consumers who have gone from sweet, unctuous "blush wines" to enthusiastic drinkers of dry rosé, particularly those from Provence. So popular are these wines that U.S. imports from the region have increased from one-half to five million liters in the past 10 years, making this country the second largest rosé  market in the world, while simultaneously increasing consumer awareness and interest in rosé s from just about every other region in the world were red wine grapes are grown.
It happens that many rosé producers – from the "Rhône Rangers" of California to the winemakers of Australia's Barossa Valley – blend the same grapes as their Provencal counterparts, e.g., Grenache, Syrah, and Mourvèdre, among others. In spite of this reliance on the same varieties, differences in climate, soil, and other factors make for noticeable regional differences. In France's Loire Valley, for example, the dominant red grape is Cabernet Franc, so it follows that the region's rosés are usually made from the primary varieties. In Bordeaux, Cabernet Sauvignon, Merlot, Cabernet Franc are used in the local rosés. In Germany, rosés are made from Spätburgunder (Pinot Noir), while Austria's most popular red grape, a crossbreed known as Zweigelt, is the sole grape used to produce the country's wonderfully rich, spicy pink wines.
With so many different rosé styles and flavor profiles available in the market, the Colonial Spirits wine team has worked hard to obtain the finest examples of this popular wine from around the world and make them available to our customers. This coming weekend, we'll be celebrating the beginning of the rosé season. Starting at 9:00 am Saturday and ending at 6:00 pm Sunday we'll be offering a 20% discount on six or more bottles of any rosé in the store. We've also scheduled a tasting from 1:00 to 4:00 pm on Sunday for customers who would like to sample some of our old favorites and new arrivals. Start your celebration of spring this weekend. We look forward to seeing you.