Single Cask Whisky – A unique sampling of Scotch
December 28, 2012 @ 5:00 pm

-

7:00 pm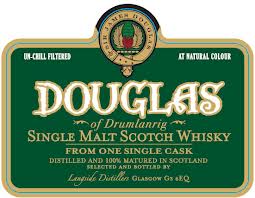 On Friday, December 28th from 5-7pm whisky ambassador and enthusiast, Charlie Tower will be showing single cask offerings of incredible single malt scotches.  You are likely to be familiar with the distilleries represented and may well be familiar with the parent labels – Douglas Laing and Maltman in green and brown boxes, respectively.
So what is so special about these bottlings? A few experienced whisky enthusiasts have created unique expressions of great single malts by purchasing whisky spirit from various distilleries and aging and bottling it in their own facilities.  This affords a great opportunity to influence the character of an already great spirit.  Perhaps a well known distillery is known for the cereal texture and honey notes of their flagship 12yr.  It might be quite interesting to see how that spirit develops in sherry for 15 years or 18 years.
Great thoughtfulness and care go into these experiments and the whisky is watched closely as the years go by.  Only what is considered to be truly special will be bottled and, of course, it is only that single cask that is bottled.  Each offering is therefore quite rare as a cask typically yields between 100 and 300 bottles.

Related Events