Single Malt Plurality
April 25, 2014 @ 5:30 pm

-

7:30 pm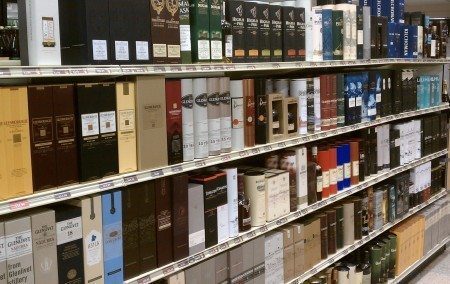 If you have ever wondered what the difference between all of those bottles of single malt scotch is now is the time to find out.  Single malt scotch may be from Scotland and made with malted barley, but the similarities don't go much further.  Each distillery imparts their own distinctive flavor to the malt.  From the way that the barley is malted to the shape of the still to the barrel it is aged in there are dozens of factors influencing the flavor.
This tasting event focuses on the breadth of flavor available throughout the world of single malt.  We will be presenting a range of whisky that demonstrates just how wide the spectrum is.  The extra mature range of Glenmorangie features finishing casks of sherry, port and sauternes.  Ardbeg brings big smoke and peat.  Talisker shows milder peat and the brine of the sea.  Dalwinnie presents a different type of smoke, from charcoal, and mountain purity.  Glenkinchie exhibits the light, crisp and clean malt of the lowlands.
The broad range of flavors and malt profiles presented at this tasting is a fine opportunity to learn about scotch whisky and what it is that you like about single malts.  Two industry professionals / whisky enthusiasts will be hosting / pouring and sharing their experience.
Related Events