Spanish Wines Tasting w/ Nicole
March 2, 2016 @ 6:00 pm

-

9:00 pm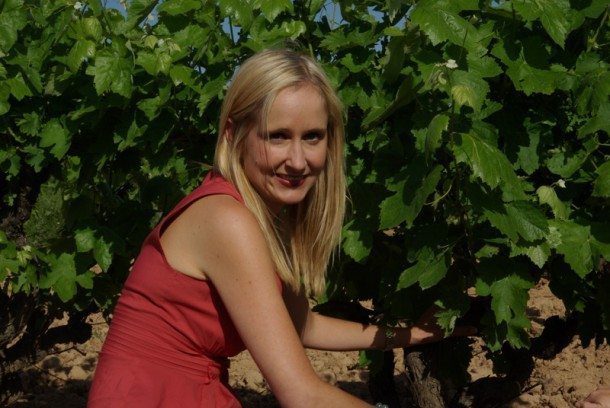 This seems to be our year because we have booked another unbelievable tasting for 2016. We met Giorgio from Chile, Paul, Stefan, Frank, and Carmen from Germany, and now we are meeting Nicole (native to the USA, but currently resides in Italy). Nicole is the Folio Fine Wine Partners Spanish wine guru. She is more than the traditional portfolio representative because, unlike most, she resides in the country, in this case, Spain, that she oversees the sales of. Spain has long been a hotbed for good wine, especially for everyday wines, but did you know that in regards to vineyards sites and age, Spain has both vineyards and vines that are older than their better known European counterparts, i.e. France, Germany, and Italy. It is due to this, along with younger more adventurous winemakers, that makes Spain the new 'it' wine country. However interesting I may make it sound, nothing can replace the enthusiasm and knowledge of someone who gets to live and see first hand how Spain and its wines are evolving. Nicole is just that person, and Folio is the portfolio for it. With a portfolio that is only equaled by the self-described SPANISH GUY Jorge Ordonez, Nicole has prime choices of wines to choose from that will  not only showcase the varietals, but also the regions from which they are from. We currently have three of the wines being tasted this evening that you are welcome to pick up and try for yourself so you know what you are getting into – Palacios/Remondo, Leda, and Vall Llach. But, you could always wait. Either way, you are sure to enjoy yourself.
This is an open event, but only the first few guests will be eligible to receive a gift that Nicole will be bringing from Spain.
*We will be offering a 20% discount off of the wines being sampled.
Carpe Vinum!
Here's the lineup.
2013 Fillaboa Albarino
2011 Palacios Remondo, "Placet", Rioja Bianco– "This white shows a mix of fruity and savory flavors, with layers of pear, dried apple, beeswax, vanilla, dried herb and ginger notes. The fleshy texture is focused by firm acidity. Balanced and expressive. Drink now through 2017. 300 cases imported." – 91 Points, Wine Spectator
2009 Mas de Leda, Tempranillo, Tierra de Castille y Leon– "This generous red shows a broad texture and tangy tannins, with ripe and roasted plum, dried herb and coffee flavors. Lacks focus but displays good concentration. Tempranillo. Drink now through 2019. 1,000 cases imported." – 89 Points, Wine Spectator
2013 Vall Llach 'Embruix' Priorat– "Plum and currant flavors are deepened by sanguine and smoky notes in this round red. Light, firm tannins, and moderate acidity give structure while spice and iron notes linger. Drink now through 2021. 3,000 cases imported." – 88 Points, Wine Spectator
2009 El Seque, Monastrell, Alicante– "Produced from 100 % estate-grown fruit, this wine has a clear Mediterranean influence, with warm and calm nuances of black fruit and soft aromas and tastes of balsamic and aromatic plants. This is a wine with an authentic Mediterranean character." – Artadi.com – 91 Points, Vinous Media
2011 Palacios Remondo, "Propriedad", Rioja
See you all there!