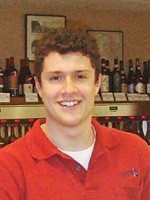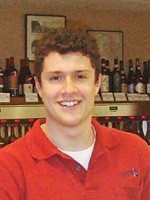 Oregon has just had its best vintage ever in 2008; pinot noir across the board got great press and scores from every wine snob, enthusiast, spectator, connoisseur, and critic.  But a new challenge lies ahead: can these up and comers produce other styles of wine?  The answer is, of course, yes.  They already do, most of which is not distributed on the east coast due to the lack of demand.  This is especially true since there are only about 5 varietals that are not pinot noir, chardonnay or pinot gris available in Massachusetts from these states; the limited quantities of each are arguably too obscure and uncommon to create demand.
Oregon's future is a mystery to most, even to those in the wine business.  We know that there are other styles/varietals being produced by Oregon wineries, we're just not sure how they will fit into the market.  Washington still hasn't had its big break, and it seems that California has something new and exciting that steals the limelight every year.  For example, the "Rhone Ranger" trend from Paso Robles had the press in a tizzy once Wine Spectator released its Top 100 list and Saxum was ranked #1.  A few other producers made similar wines and were given similar attention, while leaving Washington and Oregon to fend for themselves, comparatively unheralded.  When will the other major wine producing states get some recognition?
It seems that the powers that be occasionally mention Oregon reds or Washington cabs, but never go in depth and highlight the potential of these wines.  I have found plenty of wines from these states with great reviews from all the major wine reviewers, but haven't noticed customers flocking in awaiting their arrival.  I have yet to be asked if reds other than Pinot Noir from Oregon even exist.  It seems that although the quality is there the interest isn't, and it will be awhile before it is.  The wine industry in the US is maturing, and it seems to be happening all at once.  Perhaps this is why consumers sometimes look to trendy wines instead of experimenting more readily.  New opportunities are always presenting themselves, and they're usually a better bet than what everyone else is talking about.
In conclusion, take small steps and figure out what style of wine best suits you, then try similar styles from other regions, and then keep right on going.  Who knows?  Maybe you'll prefer a Cab from Rogue Valley than California or maybe even a Red Mountain Cab than Napa. Enjoy,
Nic C.