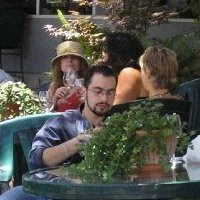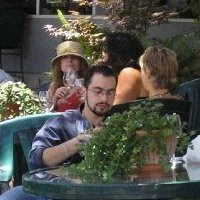 Every once and a while I taste a wine that redefines how I view a certain region or, perhaps, a certain grape variety…Portugal, deservedly famous for Port, has nothing to be ashamed of. But despite a lot of improvement in its three key red wine regions (the Douro, the Dao and Bairrada), non-fortified Portuguese wines have yet to make a big splash with American consumers. The delicious, approachable wines from Casa de Mouraz will certainly do its part to change that.
While both wines clearly owe their respective characters to their distinct regions of origin, their quality and appeal have everything to do with organic farming and skillful winemaking, the likes of which we're seeing for the first time at this price level from Portugal.
Winemaker Antonio Lopes Ribeiro and his partner Sara Dionisio view organic farming as a means by which to capture the essence of regional character from their vineyards. The traditional methods they use to press and ferment the grapes guarantee the wines are truly hand made and convey a lot about where they are grown. The results will surprise you…
2008 Casa de Mouraz "Mica" Vinho Verde DOC
If you think of Vinho Verde as the quaint, refreshingly tasty but rough-hewn summer quaff we all remember, think again. This version, made mainly from the increasingly important Loureiro variety, is grown on mica-rich soil (hence the name), has beautiful aromas, abundant–but delicate–fruit and drinks a lot like a dry Mosel riesling. Its bracing acidity, softened by intense minerality, and balanced by layers of fruit, makes this every bit as refreshing as traditional Vinho Verde. But with its elegance and unique intensity it has taken the genre to an unrecognizably high level: a reminder that Vinho Verde is a region–not a style! A wine this good at this price is a rare thing and from Portugal, it's rather revolutionary.
2006 Casa de Mouraz Vinho Tinto Dao DOC
A blend of five red varieties with important historical ties to Port production: Touriga Nacional, Tinta Roriz (known to most by it's other name, Tempranillo), Alfrocheiro, Jaen, and the rare Água Santa, this wine also owes much of its character –and elegance–to its region of origin. Due to a strong Atlantic influence the Dao is Portugal's coolest red wine appellation. That, in combination with sandy granite soils, creates fresher, brighter fruit, more captivating aromas, smooth, clean texture and silken tannins.Wines from the Dao often display intense, rich fruit, typically with some rough edges, much like Port, but without the strength that comes from fortification and the softening that occurs during aging. This wine does indeed have intense fruit, but organic farming and unique vineyard sites (one in the cool shade of a forest) yield a remarkably different result. There the vines (some on 400 year-old rootstock) compete with other vegetation for water and nutrients, producing more robust berries. The surrounding trees keep heat–and therefore alcohol–in check, resulting in a wine with fresh, but intense, dark black fruits, svelte texture and melt–in-your-mouth tannins. This enticing red manages to be both hearty and sophisticated, and will be equally satisfying to both New and Old World wine lovers.