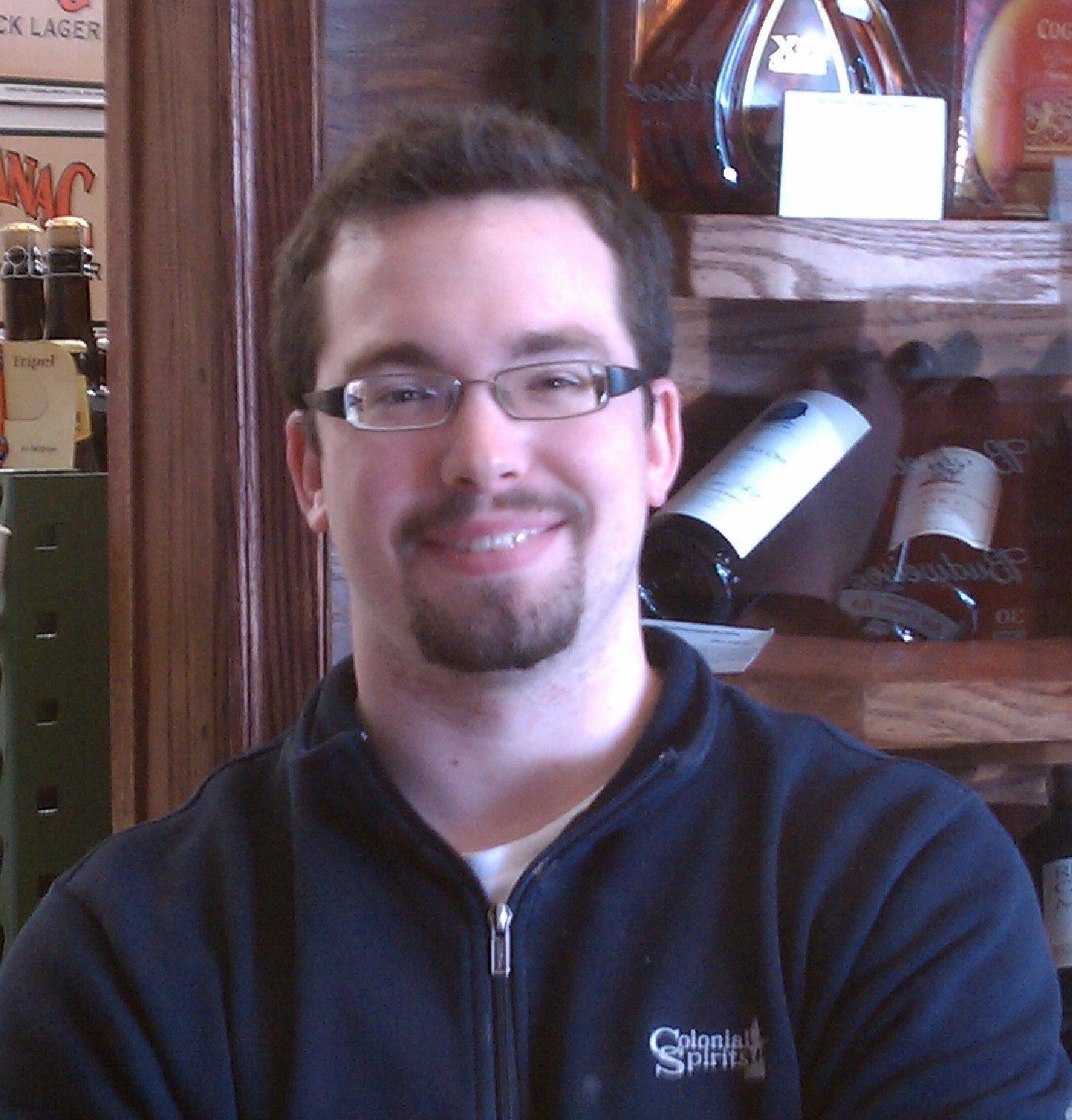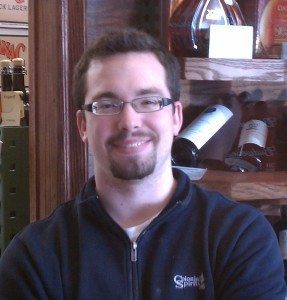 Joan (pronounced joo-on) Huguet laughs pretty hard when someone suggests signing his wine bottles while at our store. He laughs even harder when we take to calling him "rock star" for the night, and harder still when he insists on my taking a picture of him signing a bottle so he can show his friends back in Barcelona.
Joan produces Cava first and foremost, and he brings with him his "Huguet de Can Feixes Brut Gran Reserva," a lean, tautly balanced blend of Macabeo, Parellada, and Pinot Noir.  Cava, the flagship sparkling wine of Spain, is produced by the same method as Champagne, but is rarely of equal quality.  The Huguet, however, possesses an elegant complexity free from the angry mouthfeel of lesser sparkling wine, and does so with absolutely no dossage; that is to say, there is no sugar in this wine.   Zero.
"We have correct acidity," Joan says, with what I find to be a very characteristic, mischievous grin. "We don't need sugar to contrast with acidity. We have warm weather, so, low acidity in the grapes. We don't need to do malolactic fermentation, we like the fresh feeling of the malic acid. So, we don't have to balance the acidity with sugar like they do in Champagne."
Champagne looms large over the sparkling wine world, and understandably so. It commands the highest prices, the biggest names, and the most mystique. Other sparklers don't do as well, a fact that isn't helped by what is frequently a focus on quantity rather than quality.
"Huge yields per hectare, short aging periods on the lees (yeast cells that give Champagne its toast and biscuit character)."  he says, after I pressure him to tell me why there is so much bad Cava out there, "It might as well be Prosecco. They make wine like Prosecco. I make wine like Champagne." He pauses, then continues, "We take the time. Our vineyard is at 400 meters altitude, we age for 3 years on the lees, we lower yields. We press the grapes twice to get the fresh juice, pressing the whole grape with no pump. The first press is fresh, fruity, better. The second is herbaceous, it is second quality. If you use a pump, it all gets mixed. You won't see a pump in Champagne, France."
Joan, however, doesn't want to be making wine in Champagne. He believes in a sense of place for his wine, a sense shaped by a lifetime of being immersed in his craft.
"I believe terroir is… a place." He pauses, with notably less mischief on his face. "A place, and in this place we have soil, we have climate, weather, we have people. And we have history. In the story of many, many wine regions, outsiders have chosen the most familiar wine regions in the world. It was the English empire who looked for wines by boat. They decided what is good and what is bad in the Loire, Bordeaux, Porto, Sherry. If they had come into the Mediterranean, it would have been a different story. This is terroir, too."
He pauses for another moment, then begins carefully, "If this is a business, then the business must have come from diversity. And we need to keep this diversity. If we do not, then there will be three wine labels on Earth and wine will become like Coca Cola… yes, you will always know what you will get in the can, but, it is always the same."
At this, a customer came up to ask a question, and took the opportunity to try Joan's wine. Joan poured the last splash from his tasting bottle and his grin reappeared as, again, he signed the bottle our customer purchased like a rock star.
If you're interested in Joan's wine, please feel free to come in and speak with me, or email me at patrick@colonialspirits.com. Next week I'll post the second half of my evening's work at our Taste of Spain, this time discussing Priorat and the future of Spanish wine with Celler Pasanau owner, Albert Pasanau.