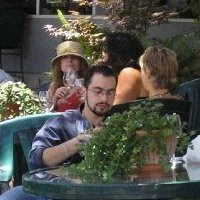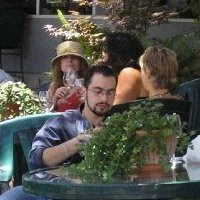 I have been surprised by Spain once again.   When it comes to Old World wines, Spanish wines often take a back seat to those of France and Italy.  That is changing as more and more consumers realize what Spain has to offer.  Most are familiar with Rioja and they may have heard of or tasted Ribera del Duero.  But how about the wines of Catalunya like Cava (I'm talking about the stuff not named Cordoniu or Freixenet), Penedes, Priorat, or Montsant?  Did you know that Cava is originally from the hills of Penedes south of Barcelona?  Do you really know what Priorat is?  Or Penedes?  Don't worry, like most consumers, I have been relatively ignorant about these wines and what they're all about for far too long until recently.  Since returning from Spain last year I have been very enthusiastic about Spanish wines.  I've made every effort to learn about them in any way possible through tasting, reading and talking with others knowledgable on the subject.
'When can I come back'
Following my trip there last year I was wondering when I could return.  Spain came to me last Friday kind of, sort of…ok let me explain.  Albert Pasanau of Priorat and Joan Huguet of Penedes, both Catalans, stopped by the store to taste their wines on Friday evening. They were also here to educate consumers about Catalan wines.  So instead of visiting them, their vineyards, and their wineries, they came for a visit bringing nothing but their passion, knowledge and wines.
'These wines are sooo good'
Everyone tasting found themselves surprised by how good these wines were (and are).  Why is that so surprising ?  Not so simple as there are a number of reasons.
'We have to educate consumers about the wines of our region'
Catalans have been making wines for centuries, since the Roman Empire and before, so their winemaking tradition is long established.  Yet it seems as if their wines always take a back seat to Rioja and Ribera del Duero.  Even in Catalunya, most Catalans prefer to drink wines from outside their native region.  I was surprised to hear this, but Albert and Joan insisted that this was the case.  Here were two Catalan producers sharing their wines with Americans while most Catalans don't know of their wines and the wonders of Priorat, Penedes, and Cava.  Shocked, I began to feel a bit guilty as I was enjoying the fruits of their labors (no pun intended), many Catalans remain ignorant of real deal Cava and powerful Priorat that would blow away any number of really good Ribera del Dueros, and Riojas.    If Catalans don't know about the wines of their own region how could one expect non-Catalans to know them ?
To be continued…