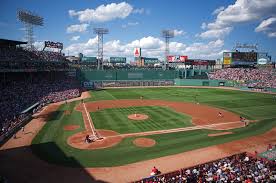 We were all thrilled by the Boston Red Sox' World Series win last year, but so far 2014 has been a different story. The Olde Towne Team is off to a slow start this year, but the good news is there is a lot of baseball left to play.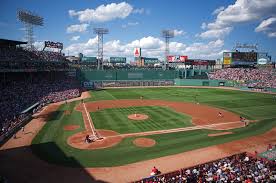 In fact, toward the end of May and in the beginning of June, the Sox put together a nice little run and seem to be beyond their early season troubles. In this spirit, Colonial Spirits Delivers is sponsoring a ticket giveaway in the month of June.
Anyone who makes an online order in the month of June will be entered into a draw for two (2) tickets to the July 6 game at Fenway Park against the Baltimore Orioles. Game time is 1:35 pm.
If you make two orders in June, you will be entered twice. Three orders, three entries; and so on. Tell friends about our Massachusetts liquor delivery service, and if they sign up and make an order in June they will also be entered into the draw.
Orders made via phone or at our physical store are ineligible for the draw, but if you like convenient Boston beer delivery, are planning a party, or sending a gift, if you order online with us in June you could end up with more than our wonderful products and top notch service. You could be going to Fenway Park on July 6!
June is a great month for a Massachusetts wine delivery. Weddings, graduations, warm weather, and Father's Day. We have a number of attractive alcohol specials this month, so check those out and save. If you are looking to send a gift to dad for Father's Day, see our alcohol gift ideas page for some ideas and recommendations. If those don't float your boat, we have thousands of other beer, wine, and liquor items to choose from.
And just as a reminder, sign up, order in June, and you could win two tickets to see the Boston Red Sox at Fenway Park! And good luck to the team as they attempt to repeat their 2013 heroics. We're with you, guys!