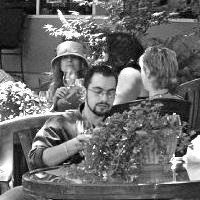 With winter a distant memory and spring quickly turning into summer, you'll notice more rosé in the store. I am a self-proclaimed rosé freak, and therefore I always buy plenty of it for the store. Rosé consumption and production is on the rise as people realize its potential. Depending on the style, it can pair with just about any summer fare and will stand up just as well if not better than any of your favorite white or red wines. Rosé works well in the heat and pairs indiscriminately with the wide range of foods we enjoy indoors and out (particularly out).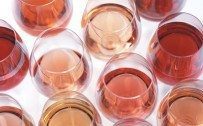 Over the past few years I've increasingly bought more rosé–and not just from Provence, but also places like the Languedoc, Bordeaux, Burgundy, the Loire Valley, Italy (both north and south), Spain, Portugal, South Africa…the list goes on. In France alone, production of rosé accounts for over a quarter of total wine produced (26%) which is a good deal more than white production (at around 17%). Production and quality have increased, so it's only a matter of time before the style captures the full attention of all wine amateurs.
But why is it not taken more seriously now and by all? How much more will the derisive attitude towards this wonderful style of wine continue? When will it find its rightful place and no longer be considered some sort of enological half-breed? I'm not sure, but I believe it's on the way to being accepted as serious wine.
Let me take a step back first. Before the 19th century, most reds used to be significantly lighter in color because most red wine only experienced limited maceration (when the skins of a red grape give color and structure to wine during fermentation). The vinicultural techniques required to make red wine as we know it today did not exist, and, in fact, the wines of Bordeaux were referred to as 'clairet' (often spelled 'claret') on account of their light color. Reds were really dark rosés. As progress was made in viniculture, red wines as we know them today were made and the production (as well as consumption) of rosé became limited to the hot climates of places like Provence.
What happened next? Rosé quality began to increase as producers treated it (like their whites and reds) with purpose and intent. Varietals that resulted in the best rosés were given more attention than those which didn't. Those varietals were planted in appropriate soils, in the best vineyards with good sun exposure. Quality increased because producers simply took the style more seriously.
What's also nice to know is this: rosé is accessible. No need to decant to enjoy, just chill it and open. Often its color in the glass and bouquet charm the drinker whether novice, amateur, or connoisseur. In this way, it is a wine for everyone. Reds and whites often require some sort of former knowledge in order to be appreciated. This is just not so with rosé.
And one more thing to consider; rosé is not simply meant to be enjoyed from Memorial Day Weekend through Labor Day Weekend as an aperitif or grilling wine. Of course it fits the festive, carefree mood of summer, but because of its diversity it can be enjoyed from spring through the fall and even beyond (consider a dark rosé for Thanksgiving, even Christmas dinner).
There are some rosés that find themselves on equal footing with some of the best whites or reds (try one from Bandol or Tavel, even Bordeaux), but most will never quite be as complex as some of the Old or New World's Grand Crus. And yet the quality is there. These wines can pair with the most sophisticated dishes and can even age gracefully. Who would have known a decade or so ago that rosé stands where it is today; well-placed and ready for its day in the sun. Santé!