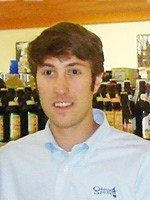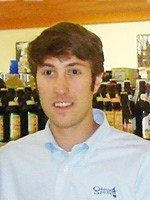 Nothing quite inspires a good session like a hot day.  Whether it's post lawn mowing or just enjoying the afternoon the thirst provoked by the hot sun needs to be satisfied and beer can really hit the spot.  With beer shelves packed, top to bottom, with tasty libations how do you really choose what to treat your taste buds with when thirst and volume are diving the urge? More importantly, how do you choose when the shelves are packed, top to bottom, with today's best offerings of high abv, intensely flavored brew? Flavor is so important and your sunny afternoon just will not be as satisfying as it could be without a beer that meets your standards.  Complicating matters, it is not just your standards that must be met, but the importance of not sipping yourself into a stupor when blue skies and summer temperatures are beckoning you to continue sipping throughout the evening.
I am quite pleased to see the market addressing the practicality of 'session' beers.  For several years my personal rating scale has included a separate rank of 'sessionability'.  This 1 to 5 scale indicates how well I think a brew falls into the category of easy to drink multiple servings with consistent enjoyment in a single sitting.  Consistent enjoyment means different things to different people, but generally speaking it refers to not beating up your palate and not getting totally hammered when the time at hand calls for numerous servings.
Abv does not necessarily translate into flavor.  The two are quite often associated, but it need not be so.  Many session beers coming to your favorite watering hole are being promoted as under 5%.  I think that loosening the restriction to under 6% opens the door to many great beers to become your session go-to.  The reality is that 6% abv is fairly strong, but consider how many beers see 6% in their rearview mirror.  Beers like Smuttynose IPA or Sierra Nevada Torpedo.  How about the whole barelywine and imperial stout categories? These exemplify beers that consumers embrace and drink regularly but that have also created a new bar for abv.  As such I am confident in recommending 'session beers' that approach the 6% line.
So, what to session with? Victory Prima Pils is one of my favorites for the summer season – light bodied, unusually full flavored and crisp.  Smuttynose Shoal's Pale ale is another uncommonly tasty choice, delicate like freshly baked bread (I stole that line from a more famous beer writer than myself) and slightly more hoppy than its classic English roots.  Berkshire Lost Sailor IPA perhaps? It carries the light bitterness of Goldings Hops with a kind aroma and just enough body.  Brooklyn Brown Ale is great when you want a bit more flavor and color in your glass with a rich fruitiness before hops dry down the smooth finish.  The list goes on.  There are so many great beers out there that suit your session needs and don't break that bank either.  These beers represent the fundamentals of brewing and the core of what so many intense brews have grown out of.  So celebrate these beers, celebrate the season and celebrate the foundation of brewing and do so as many times as you please!